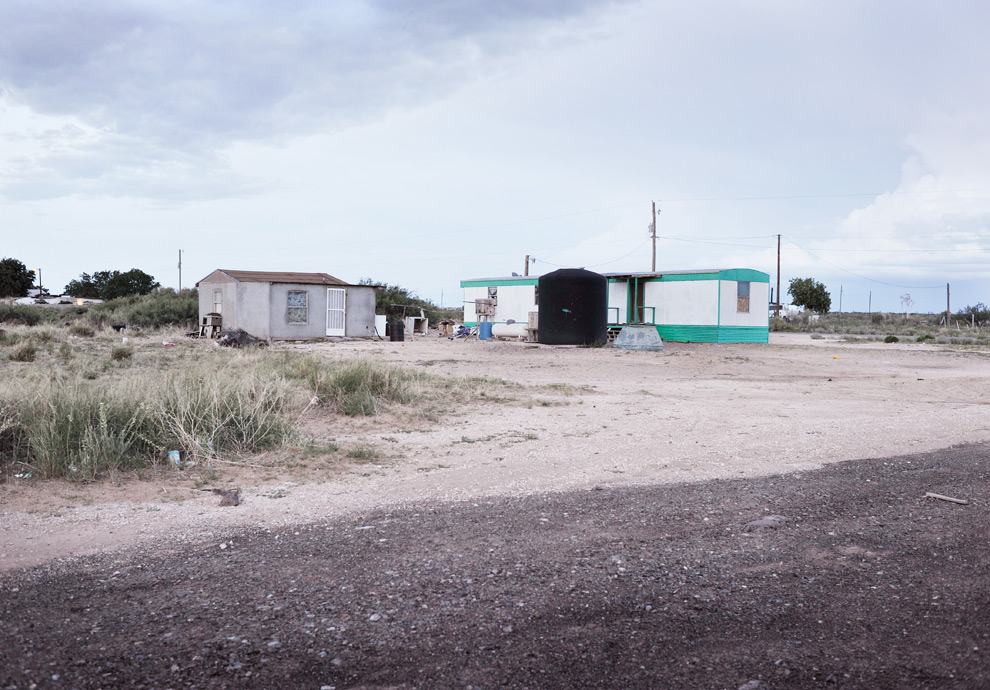 "Don't you find it difficult to live without running water?"
"No." He said. "You can get used to anything. But it'd be nice for my kids."
He was short, born in Mexico (as I later found out), sported a well manicured Pancho Villa mustache with a friendly smile underneath. His name was Carlos, and I took his waving as a sign I could resist the urge to jump back in the car and quickly drive the 30 miles back to El Paso. I walked over, and after brief introductions we started talking about life in the Colonias – the unincorporated improvised settlements at the Eastern edge of El Paso city limits – specifically this one, named Dairyland after the nearby dairy farm.
Aging trailers, abandoned crumbling masonry structures, plaster and tin – this is what affordable housing looks like in El Paso County. Priced out of the identical middle class housing developments that are forever encroaching further out into the desert or higher up the Franklin Mountains, where they perch atop artificially created plateaus, the Colonias are individual, jury-rigged and like the rest of the region, they're expanding. As journalists from the University of California at Berkely found out, 80,000 people in El Paso County live in Colonias, members of the more than 400,000 Texas-wide Colonia residents.
While the homes are temporary, the numerous late model trucks and suv's attest to the nomadic situation the colonia residents find themselves in. The homes themselves are fast, quickly assembled out of a mix of available materials and limited only by the skill level of the builders (from cinderblock, to balloon framing, to corrugated metal), or the cost of a pre-fabricated trailer; however, it is the vehicles that are permanent and reliable. This is a largely migrant population. This generation has travelled a great distance to attain a small measure of the American Dream, born in Mexico or more rural areas of the southwest, they made the trek to the border region because of the promise of abundant jobs. And the jobs were plentiful – until NAFTA.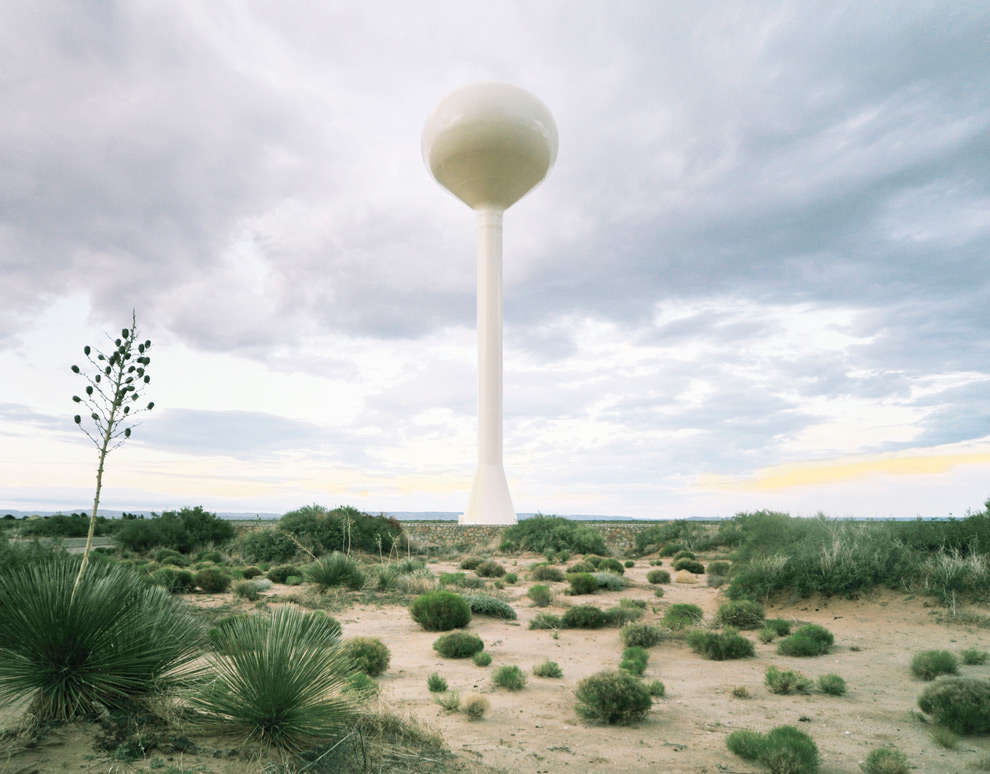 There's ample debate about the effect of NAFTA on maquiladora growth, with pro-business groups believing NAFTA actually stymied maquiladora growth. However there is no question that the goal of NAFTA was to allow corporations to easily and cheaply create goods in Mexico, and ship them north – duty-free – for assembly. In a cruel twist, the well-paying factory job Carlos crossed over from Mexico to find, and kept for 10 years, left him behind, and jumped the river into Mexico. This is only one link of the chain of exodus that companies are chasing to find the lowest legally allowable hourly wage. While a factory worker in Mexico can expect to earn somewhere in the ballpark of two dollars an hour, a Chinese worker will do the same for less than a dollar an hour. To a multi-national corporation the math is simple, and according to Voice of America news, 170 factories and 100,000 jobs have been lost to China from the Juarez region. For Carlos, rather than follow his job back across the border for a fraction of what he was earning, he has been struggling as a day laborer, helping build middle class homes in the desert around Horizon City, a planned town just north of Dairyland. However, now that is starting to dry up, and oddly enough, in a reverse Depression-era migration pattern he says he's thinking about leaving for Oklahoma, but he also said he's proud of his home here. A home in a Colonia is still a home and he worked hard to get it.
The 2000 census put El Paso's population at 563,000. A U.S. Department of Defense study from July 2009 projects the county's 2012 population to balloon to 994,000. The El Paso Times stated in their July 20th headline: "El Paso Braces for Spike in Growth." While some seemed to welcome the implied respectability that a seven figure population affords.
"I can't wait for us to hit 1 million. I think it will give us the respect we deserve," native El Pasoan Claudia Solis said. "I just hope we are ready for all the new people. I don't want us to be in trouble."
The newspaper seems to know better and implicitly understood the necessity to "brace" before the deluge of growth overwhelms El Paso infrastructure that may be lacking in viability to support the future 1 million El Pasoans and the ceaslessly growing population of over 2 million in Ciudad Juarez.
The growth of the Colonias runs in parallel to the growth of the region. This area is already being carved up via dirt roads into proposed subdivisions that are a parody of their West El Paso counterparts. Yet while the west El Paso developments follow along the massive Heizer-esque gas and water line, out here in the Colonias the county has no authority over land use questions. The Texas legislature attempted to control the growth of Colonias by passing "the Colonias bill" in 1995 that required developers to provide basic infrastructure, including water and sewage, as well as utilities on any land sold for Colonias. However, developers were able to easily skirt the law by selling the land as commercial use, explaining the ubiquitous "commercial land for sale" signs that I saw dotting the desert landscape.
Which brings us back to water.
Water to the El Paso/Juarez region is supplied by two main sources, the Hueco Bolson and the Rio Grande River. Both sources are shared by both parties in a tentative partnership – a common theme in the border, what Michael Dear calls a "third nation." Where issues of hyper-security and segregation between the sister cities also must co-exist in a symbiotic relationship of integration and mutual interdependence. However fragile this arrangement is, it is in no way equal when it comes to water use. Juarez with double the population uses per-capita half the average gallons per day of water as El Paso. There are no green lawns in Juarez. With unprecedented border growth, the Hueco Bolson is predicted to be tapped dry by 2020. El Paso is taking steps to bring water in from the Antelope Valley 80 miles to the East.
People in Dairyland get their water from only one place; a man with a truck comes by every month and fills up their various containers for storing gray water. Adjacent to nearly every home is the industrial black cylinders with thousand gallon capacity that store water. They frequently fill with algae, require constant cleaning, and are inefficient on a cost per dollar equation. Drinking water is another issue, and has to be brought in almost daily from Horizon City. It's a tedious and often frustrating situation. But like Carlos said, he got used to it. It's part of the inherent contradiction of the Colonias, he weighed his options, and saw that the opportunity for home ownership outweighed the drawbacks.
So, the heart of the problem is really one of growth and infrastructure. In Juarez, migrants from all over South America are pressing up against the border fence, drawn to the promise of plentiful NAFTA jobs, and after realizing they'd been duped, the jobs went to China, they're attempting to cross over in the hopes of something better. In El Paso, a low cost of living and the designation of second happiest place in America is creating internal population growth as more latinos start families. Yet this spike in growth is obviously straining the infrastructure of the region. Limiting growth is equated with limiting cultural and economic revitalization in a region desperate for respect. Yet opportunities exist for new solutions outside of trucking in more water from ever greater distances. The border region could become the global leader in sustainable development, water treatment and distribution, rainwater reclamation. Solutions that would give people something to be proud of besides the number of inhabitants –an achievement which shouldn't really count anyway if 15% of that number is kids that don't have a flushing toilet.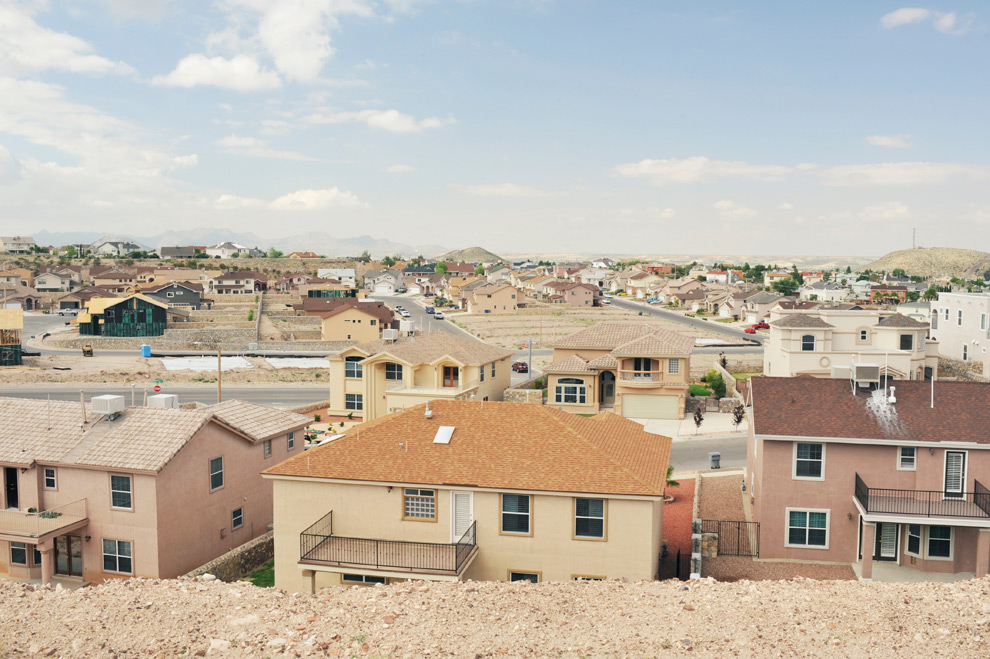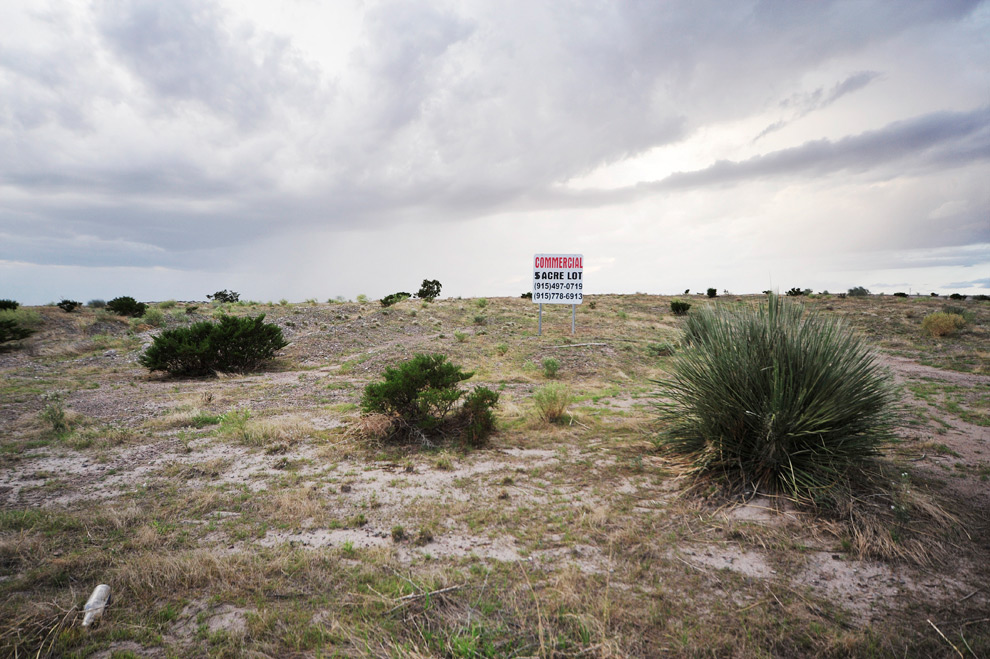 Selling land as being for commercial use allows developers to avoid laws requiring infrastructural support for residential Colonias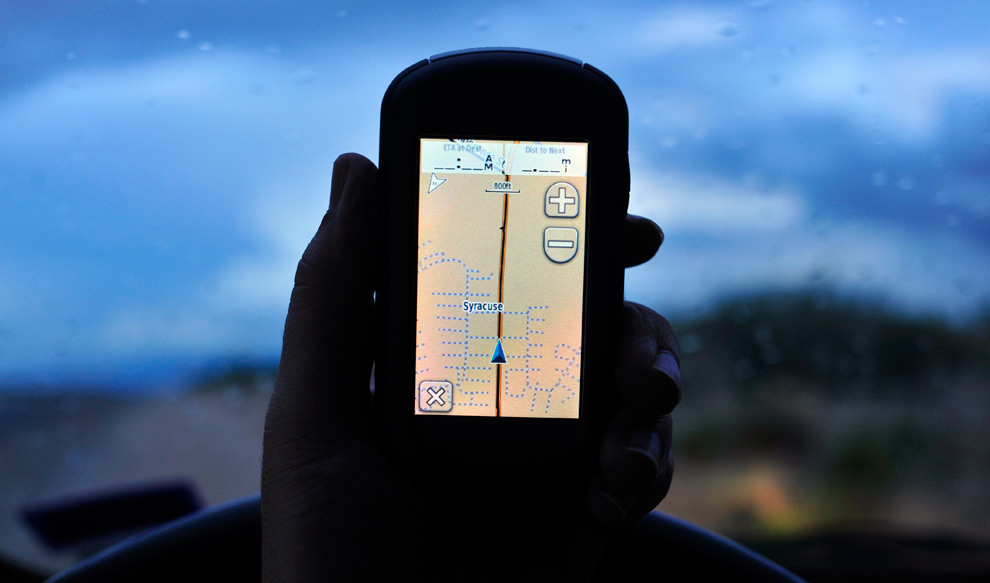 Colonias taking cues from suburban development being parceled via dirt roads.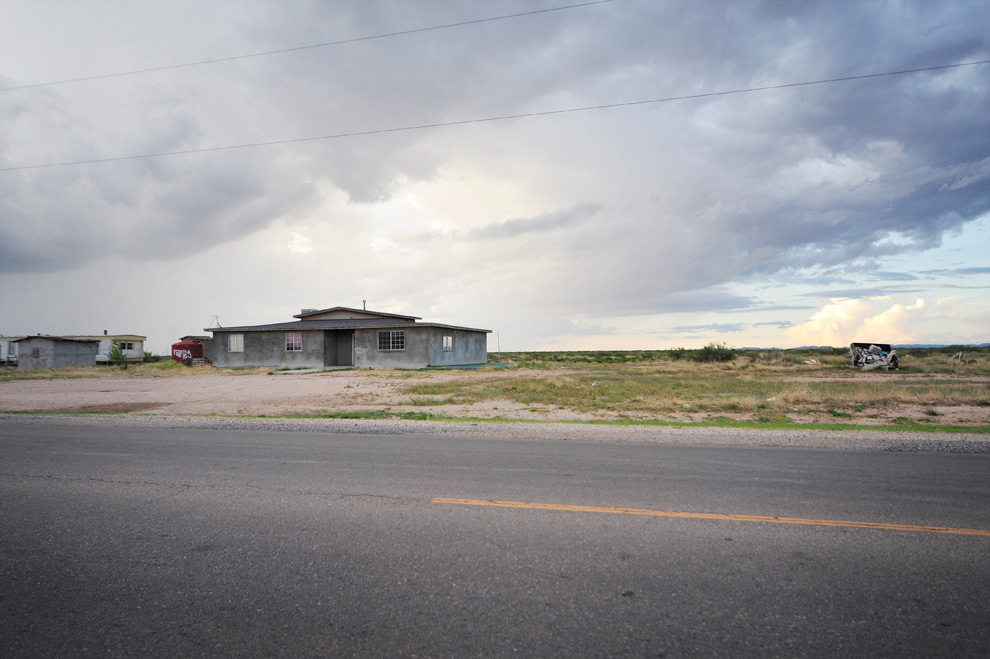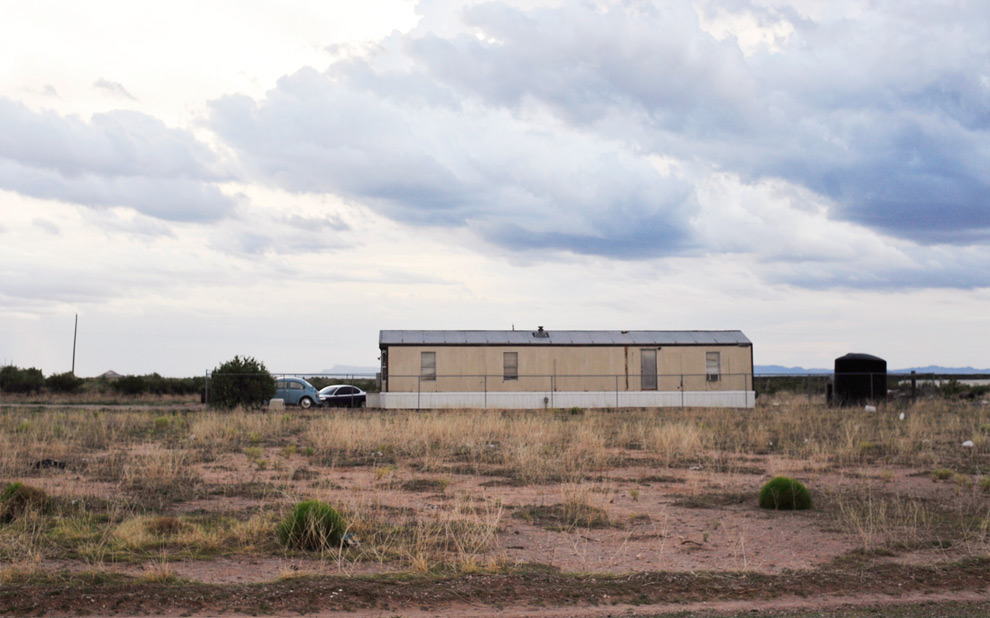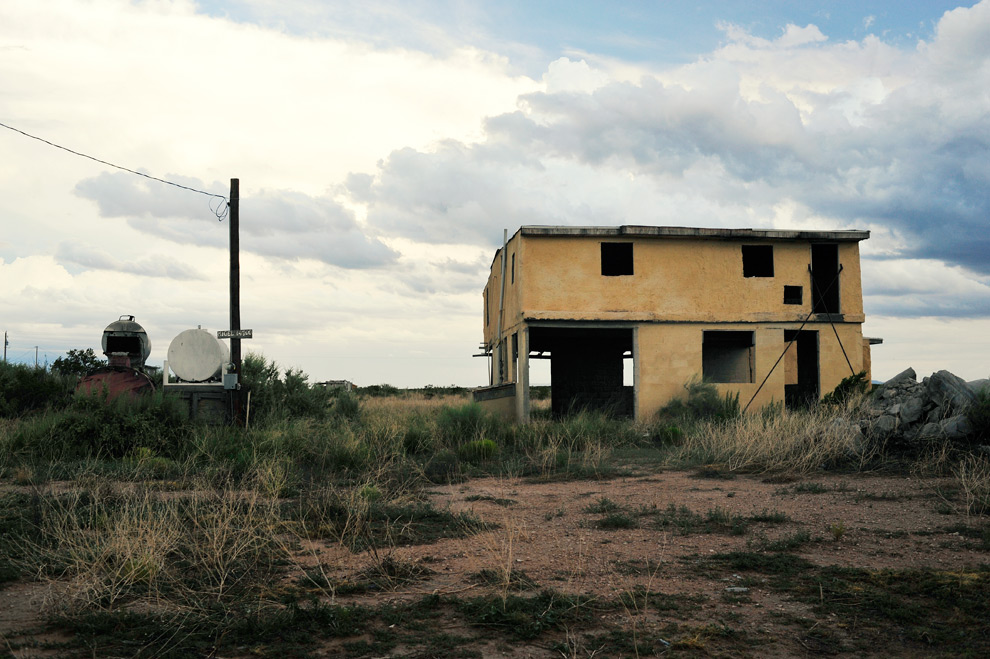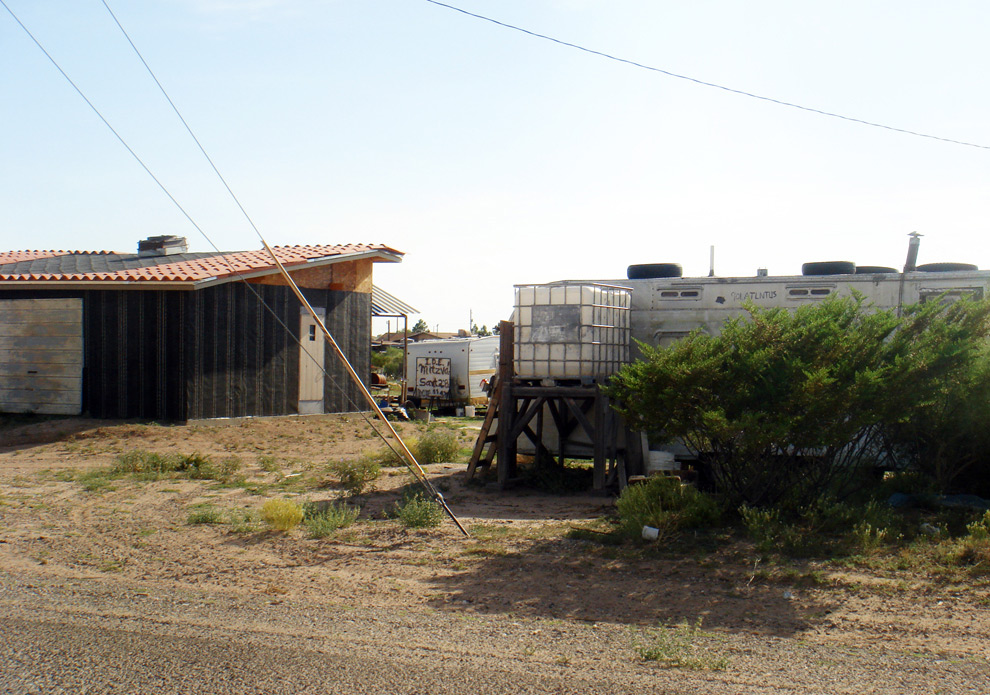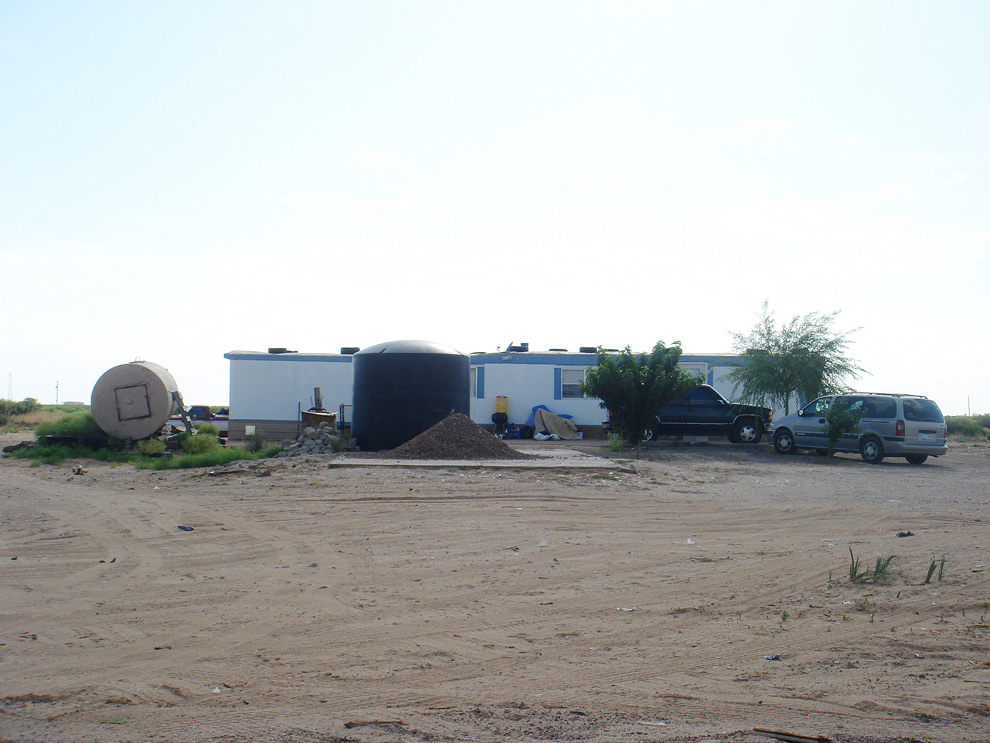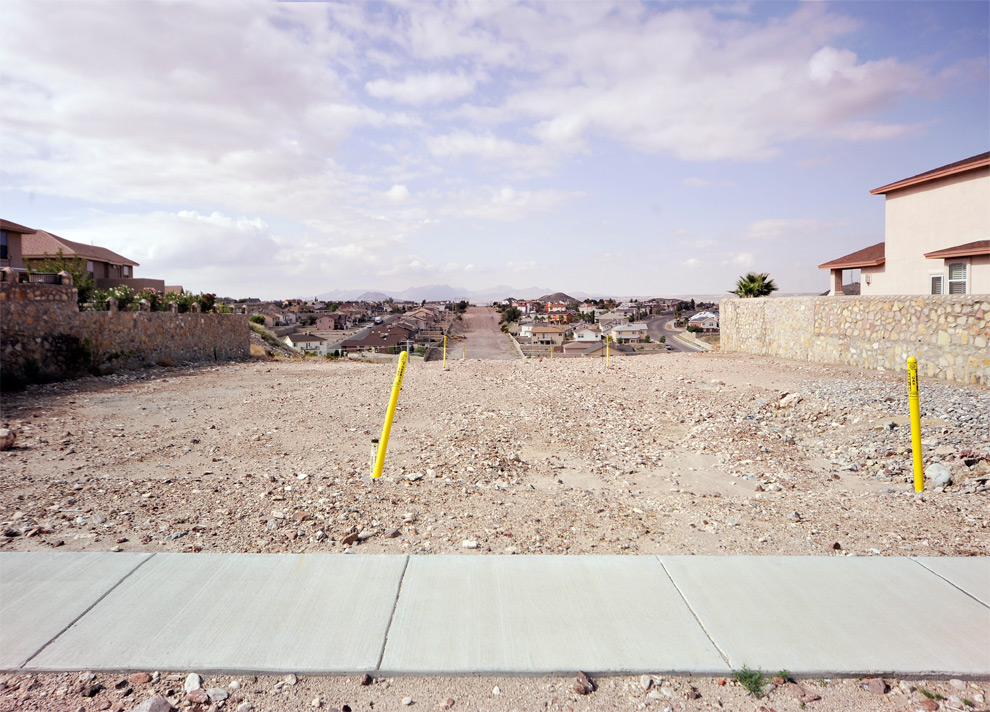 Development in west El Paso stretches out into the desert along water and gas lines.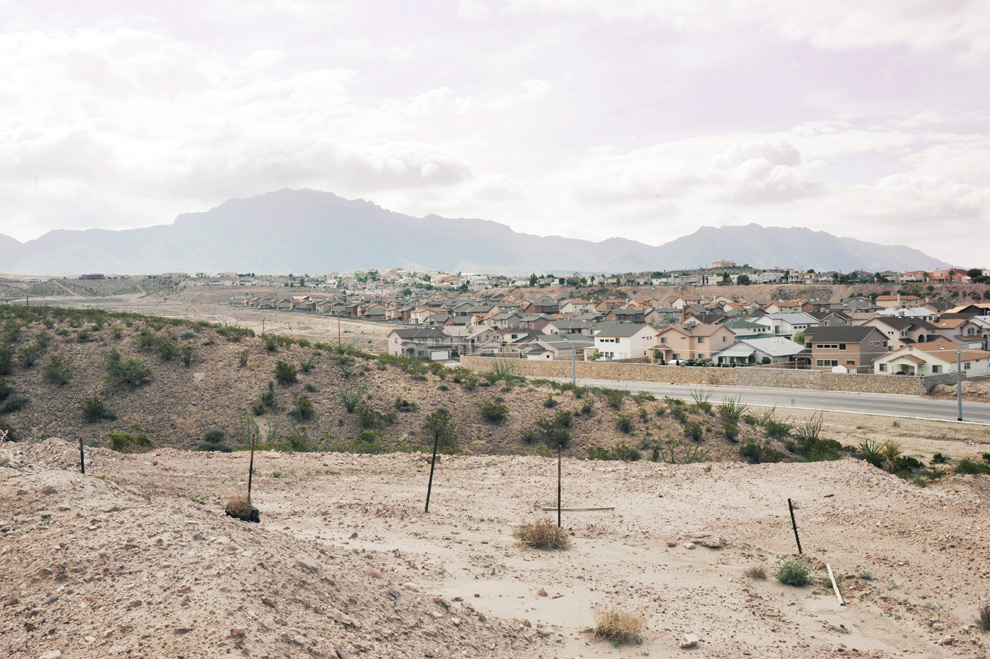 Current city/desert edge.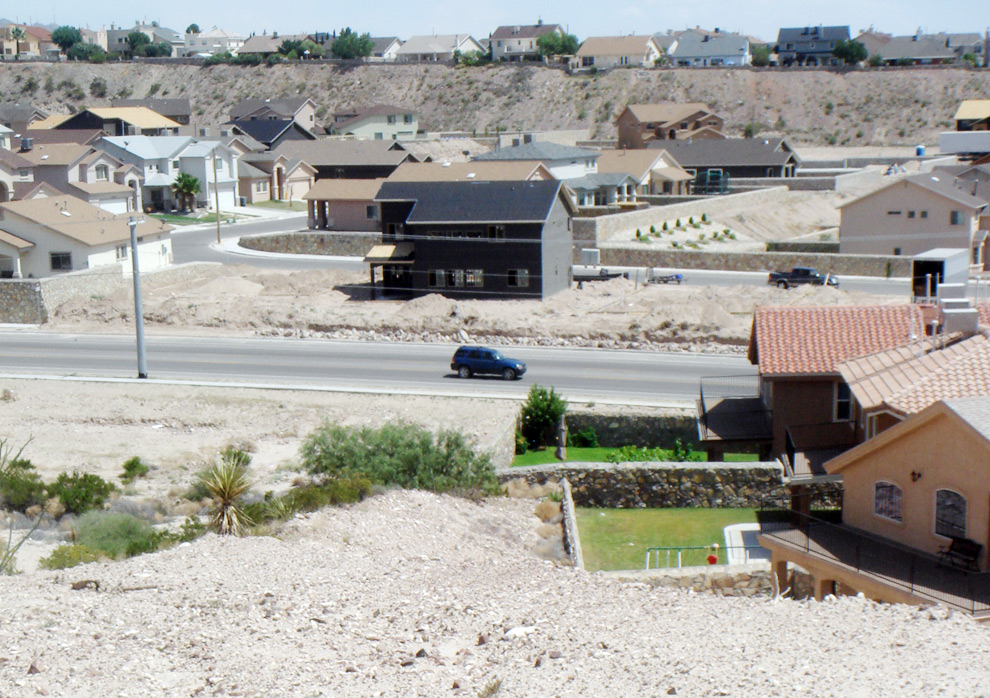 Green lawns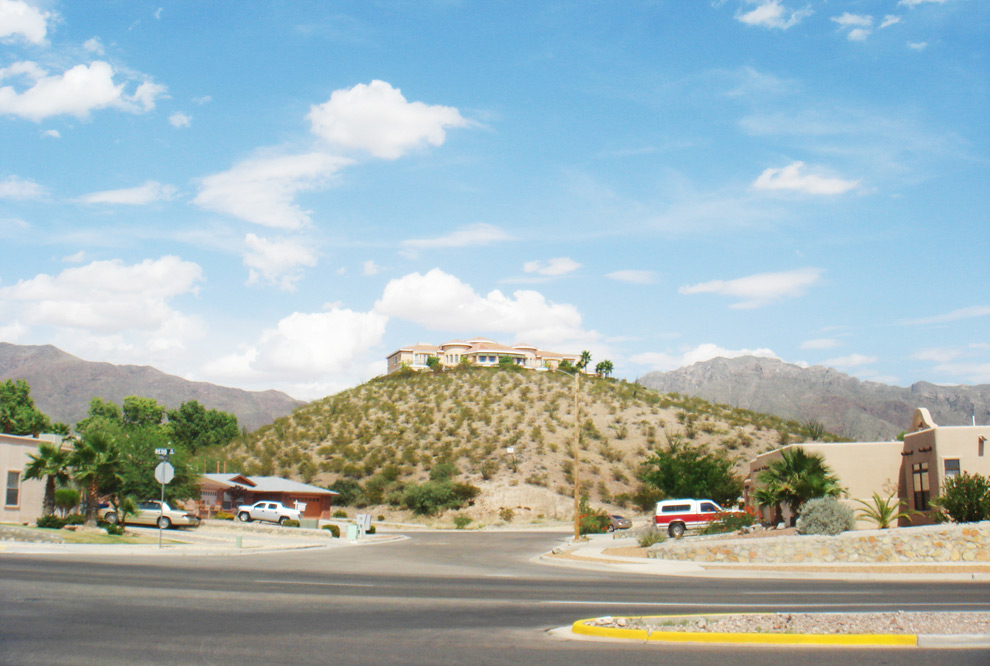 Creating a number of drainage issues.
reply