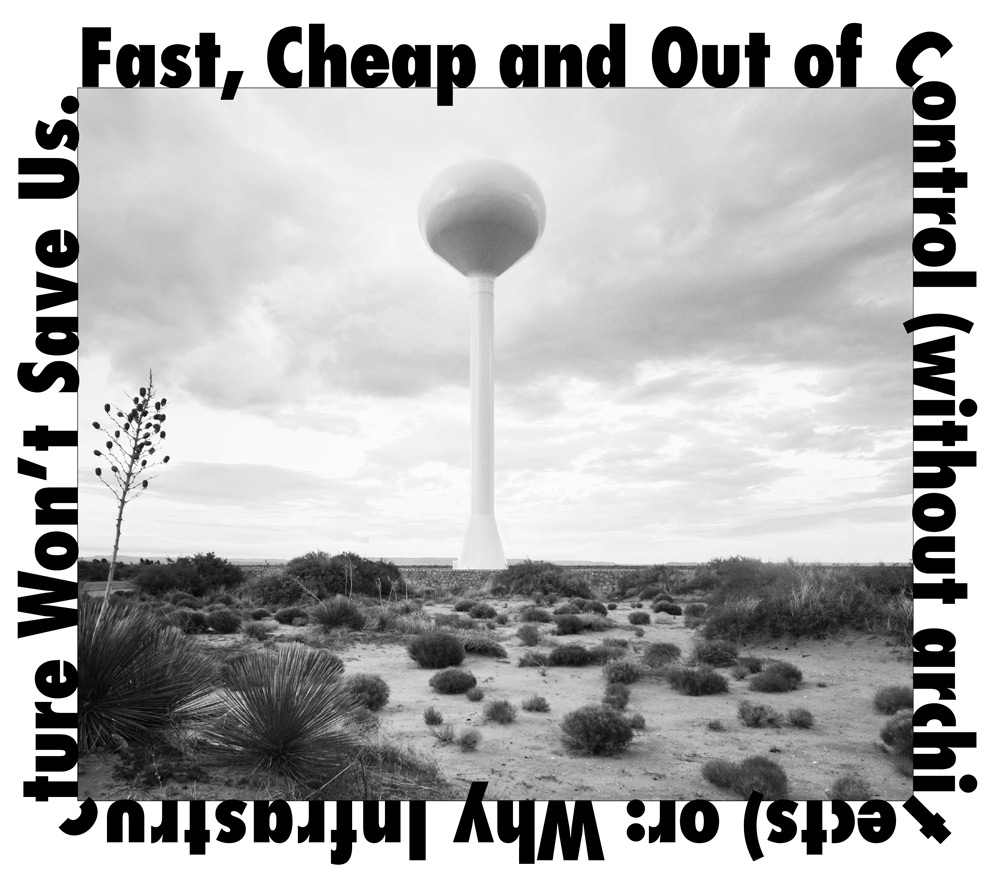 My final submission for the Kinne Research Fellowship at Columbia. Keep in mind this is the first part through the American Southwest and Northern Mexico from late last summer (!), the second session in Mexico City is still looming on the horizon.
Fast, Cheap and Out of Control is research through observation: structures, installations, natural landforms, urban growth and manipulated landscapes constructed in the blank slate of the Southwest Desert. A place where time stretches from Planck's constant – used to record the chain reactions that produce an atomic detonation – to Robert Smithson brushing up against the infinite on the Great Salt Flats, all of which is tested and implemented under the powerful spell of the Western landscape – a strange entity mixed in with notions of nation and empire, bravery and myth, history and fiction.
The result of a six-week exploration in the form of a road trip lies before you in an ambling, somewhat desultory first-hand narration of a nomadic journey across the desert's offensively vast spaces. Situated between the region's fragmented vignettes of activity, I attempt to resolve the disparate nature of the desert's strange, isolated events into a coherent narrative.
See the edited book above, or browse some of the original posts/chapters below:

Donald Judd and the myth of Marfa
Peace through deterrence in the underground titan missile silo
Improvisation at Arcosanti
The hyper fictional landscape of Tijuana
Ballard and the Spiral Jetty
The border wall that no one wanted
De Maria's Lightning Field and Tourism
Water rights and development in the El Paso Colonias