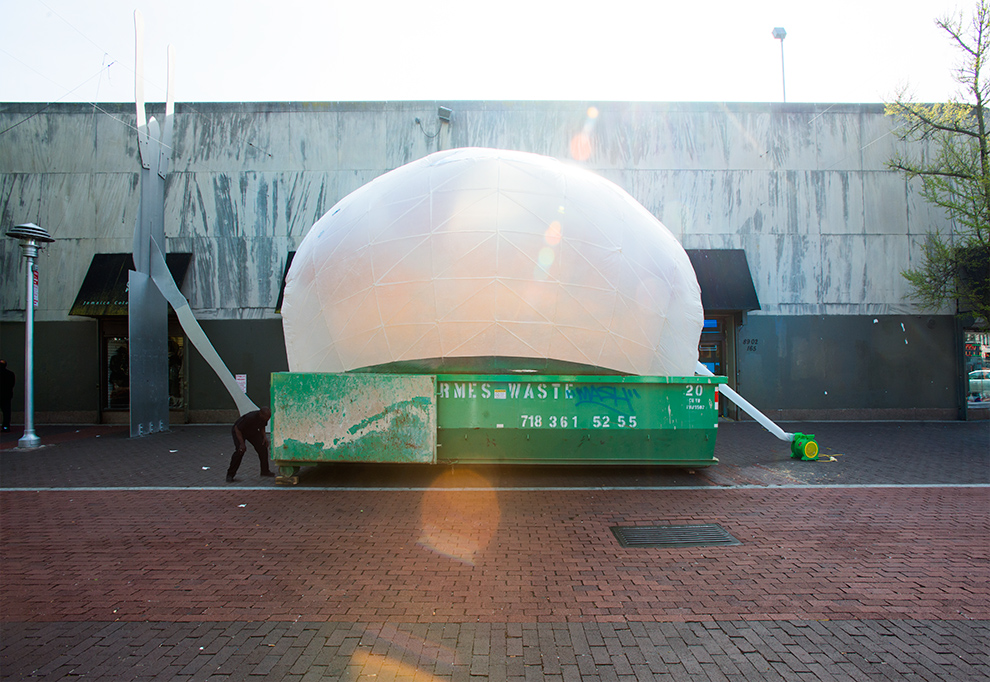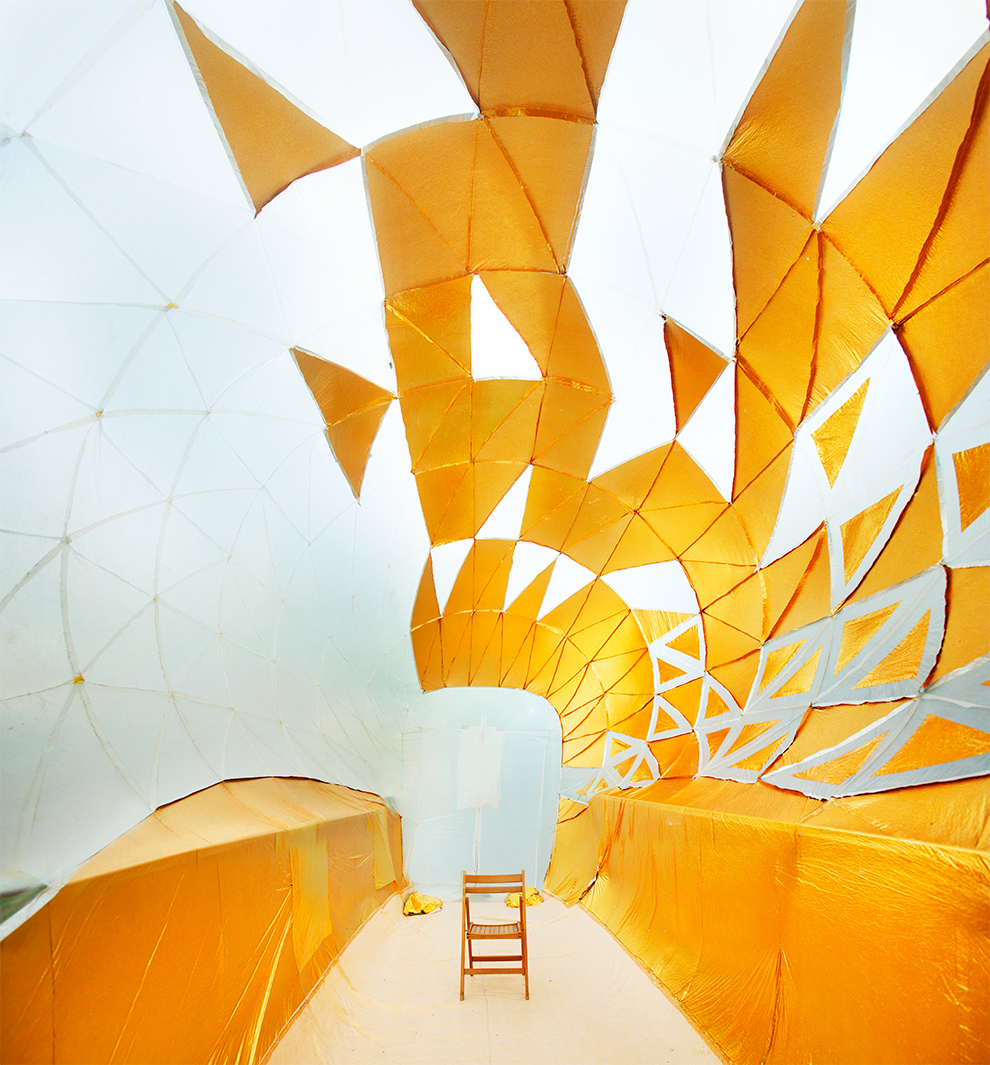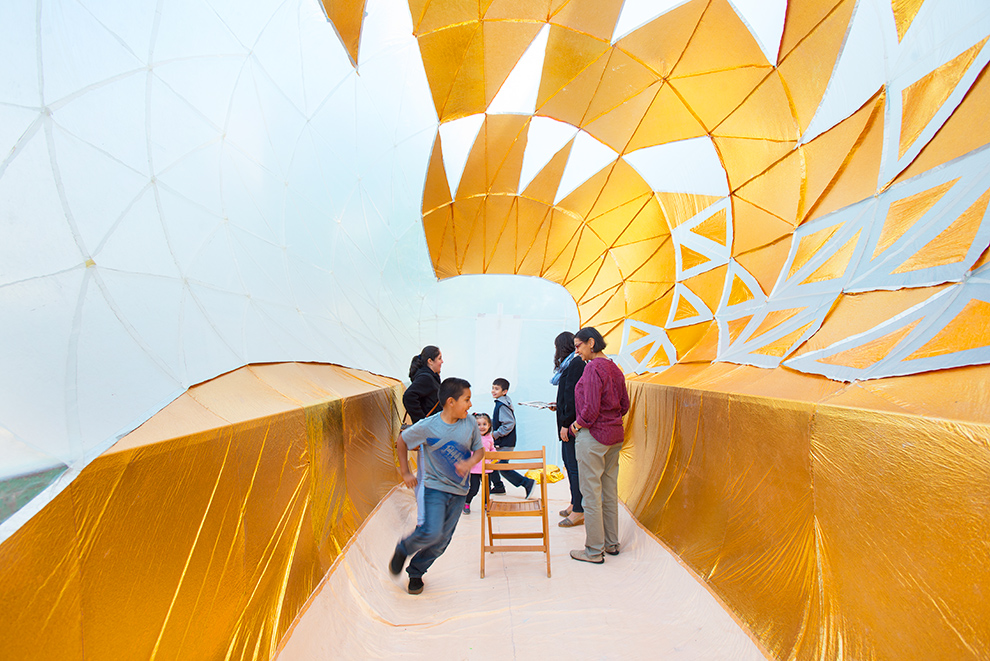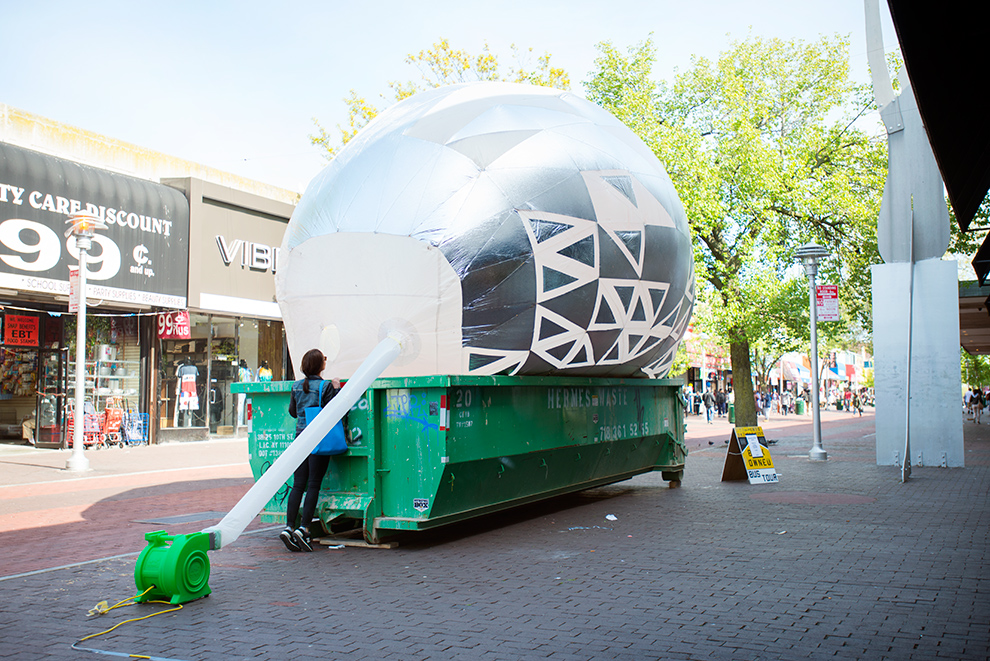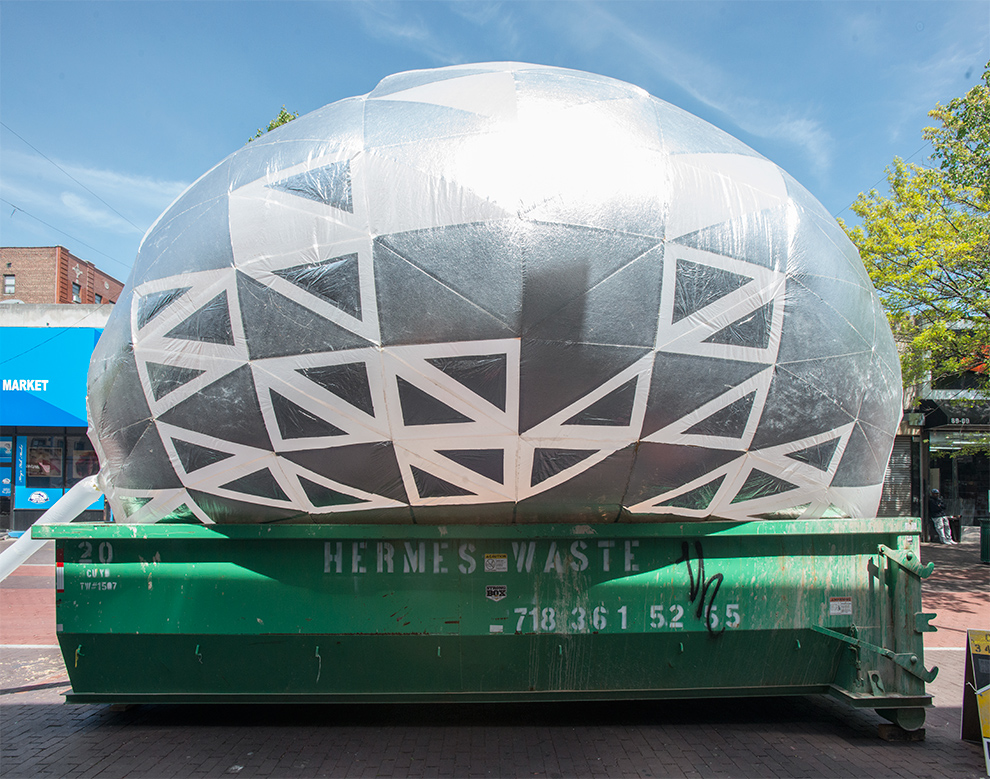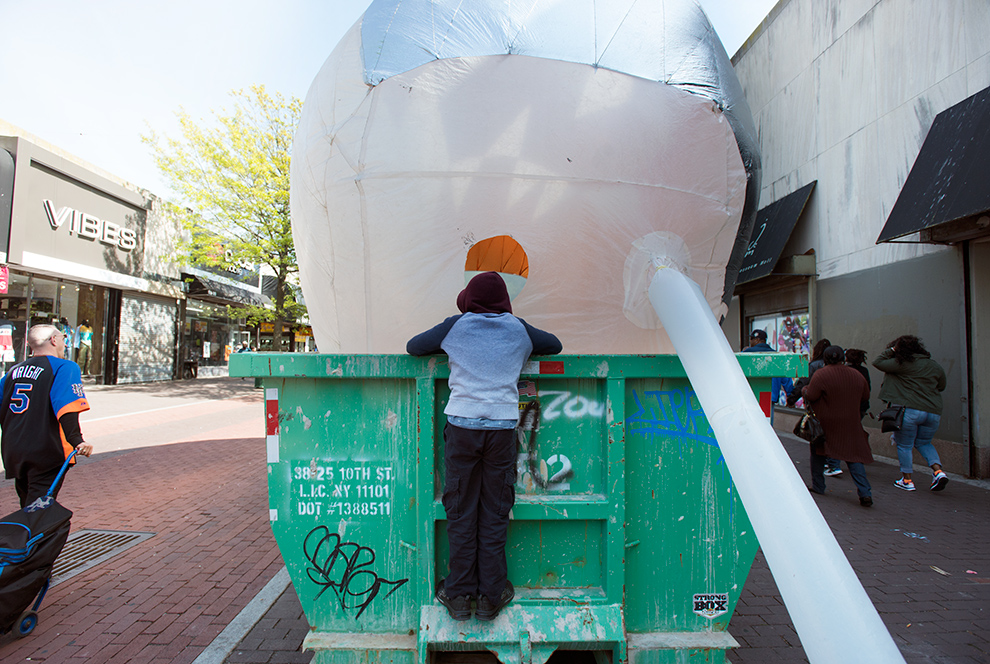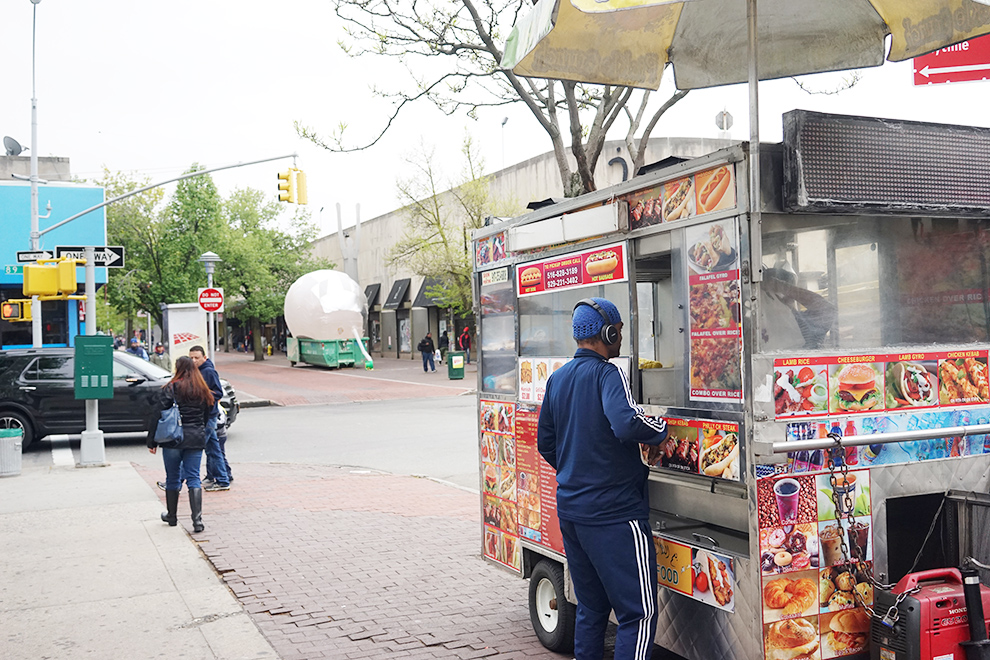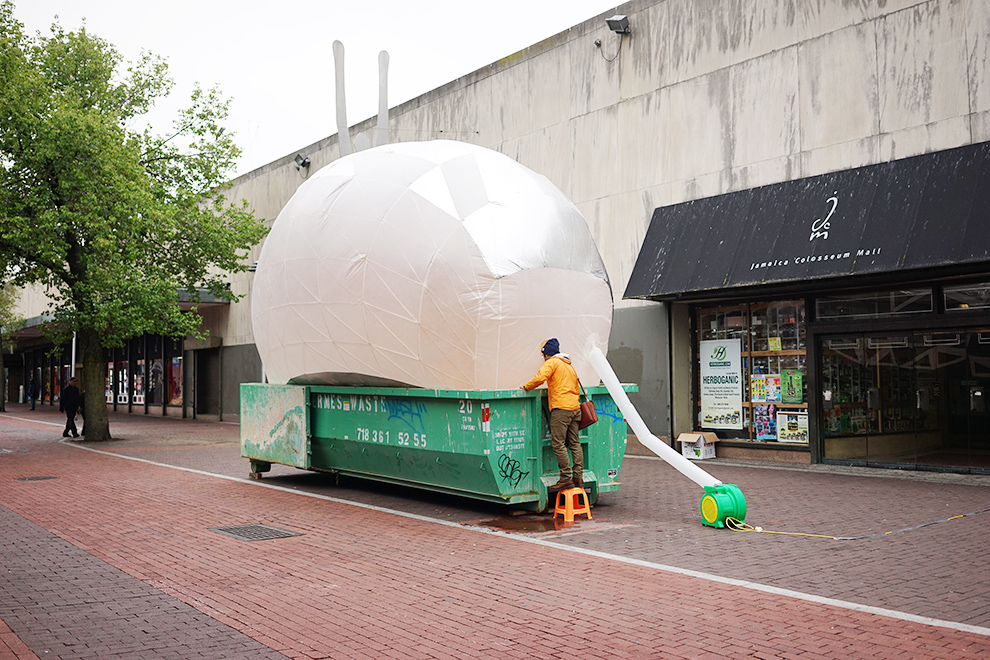 Images from the three-day event in Queens, sponsored by the great team at the Jamaica Center for Arts & Learning and with Joaquin Reyes.
The Inflato Dumpster is a radical new conception of what constitutes public space in New York City. This site-specific work creates an open, engaging street-level structure that acts as a mobile learning laboratory through creative programming events that reflects the diversity of its location. The project takes advantage of digital design and new lightweight fabrication techniques to create a framework for small group discussion and engagement.
The project includes 165 square feet of enclosed space with maximum dimensions at 17' height by 12'-6" wide and 24' long. The main element is an inflatable membrane containing 2000 cubic feet of volume, weighing less than 20 lbs. Made from a combination of lightweight inflatable materials and a modular city dumpster, the Inflato presents a subdued silver, semi-reflective surface from the outside, while the interior creates a gold, brightly gilded interior.