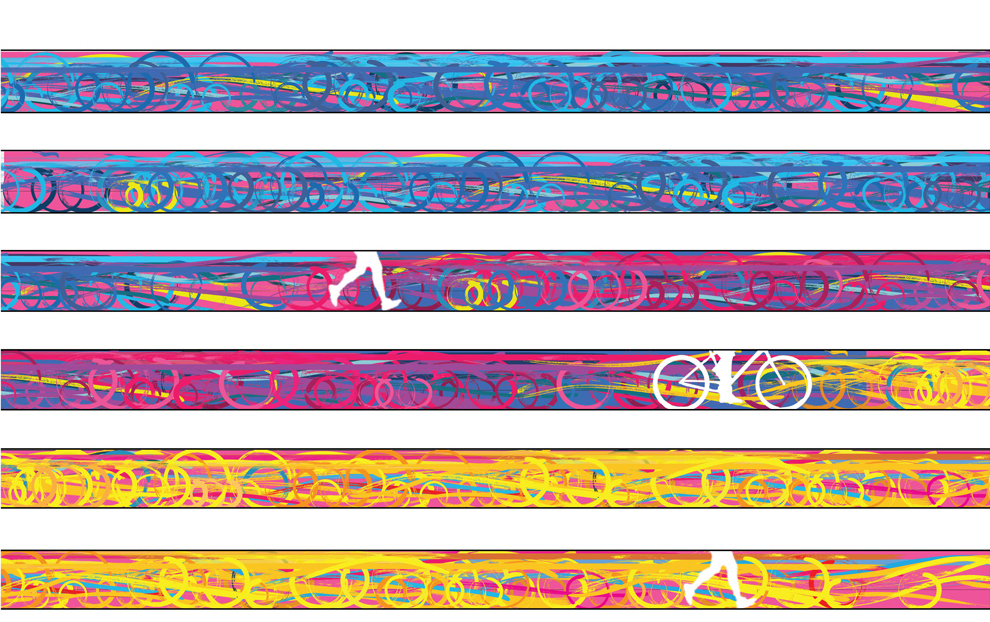 A quick competition entry Jackie and I put together for a mural to be painted on a jersey barrier somewhere in the city. The murals are painted by a dedicated group of volunteers over one beautiful NYC fall day, so instead of specifying a fixed design, we proposed a set of instructions that the volunteers could perform relating to the types of gestures that are associated with travel and roads, turning the act of painting the mural into a type of game. We designed new types of brushes that are attached to runner's legs, bicycle wheels and extended from automobiles to create an abstract layering of movement vectors.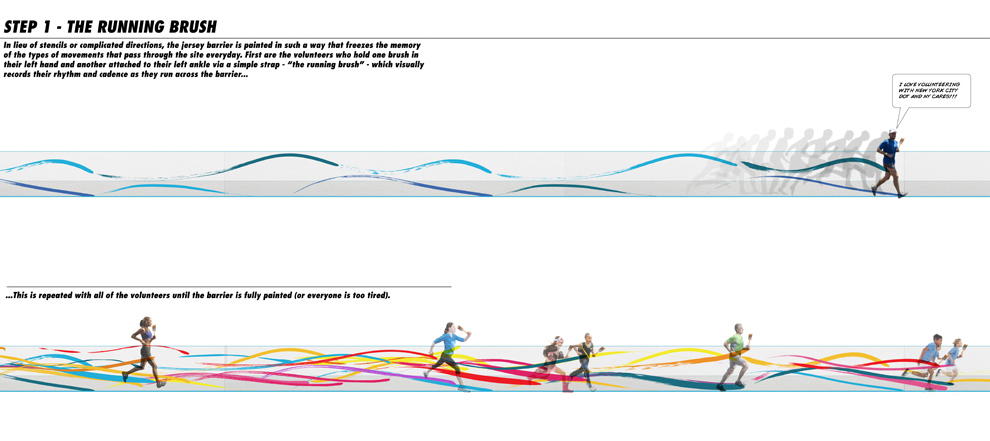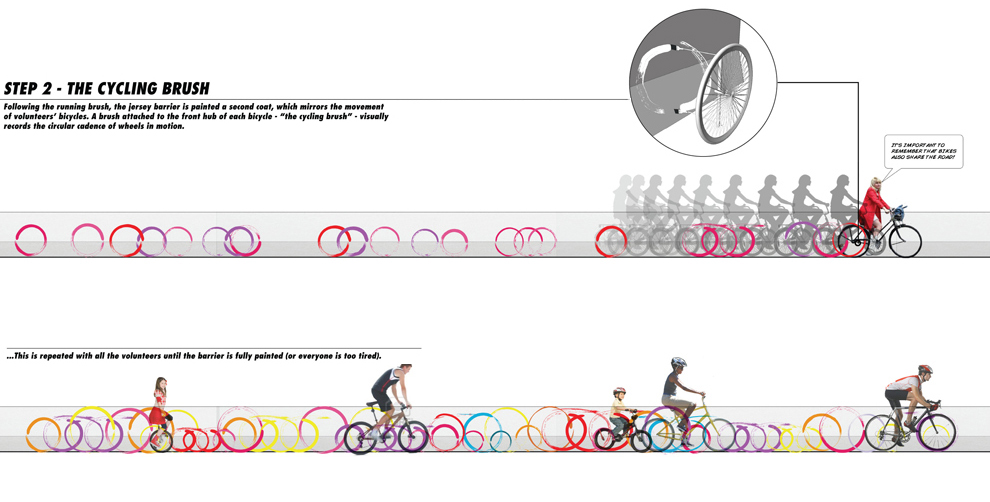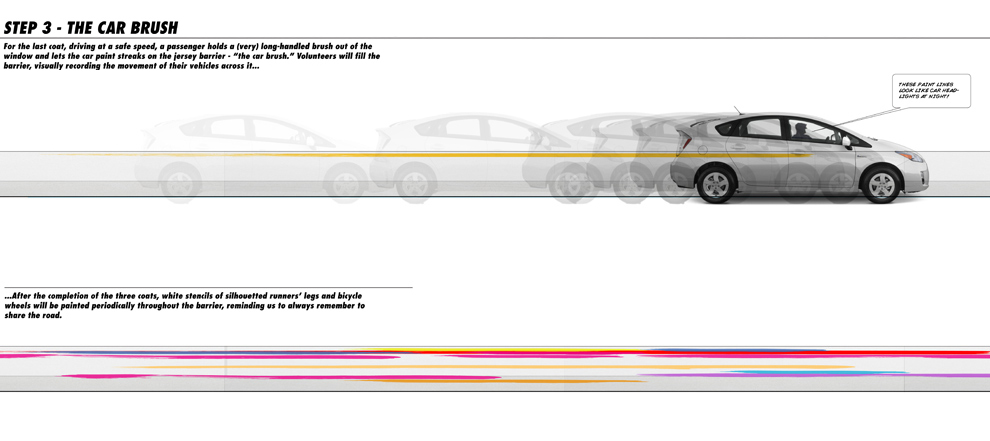 2 Responses to "jersey barrier mural"
Omer Hatan Says:
September 10th, 2011 at 4:26 pm

genious

John Locke Says:
September 13th, 2011 at 8:30 am

Thanks Omer!
reply