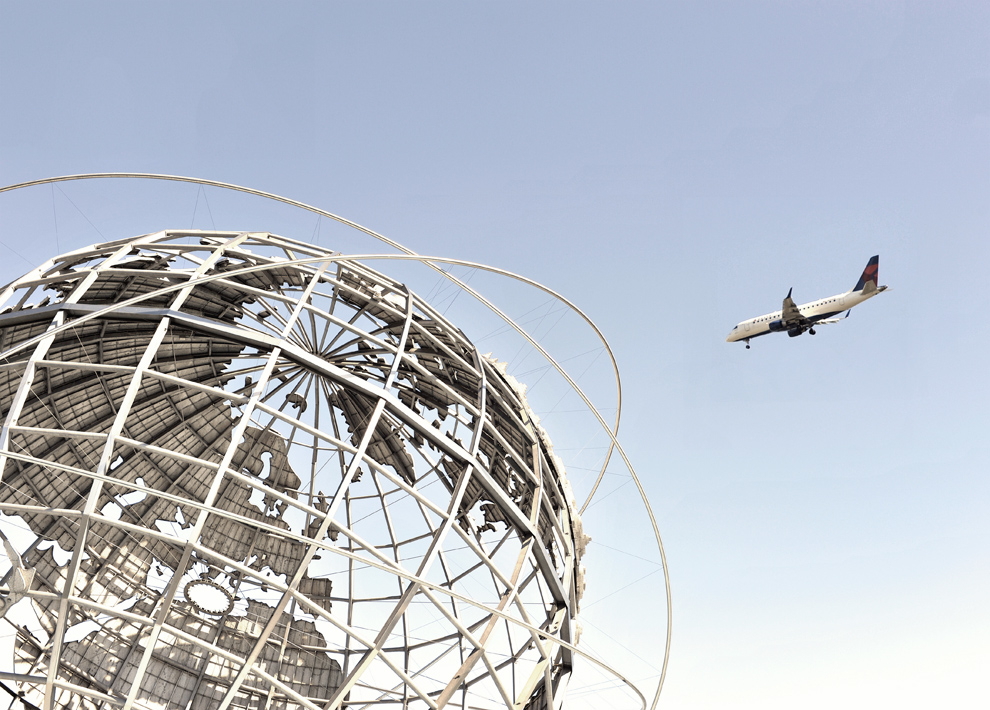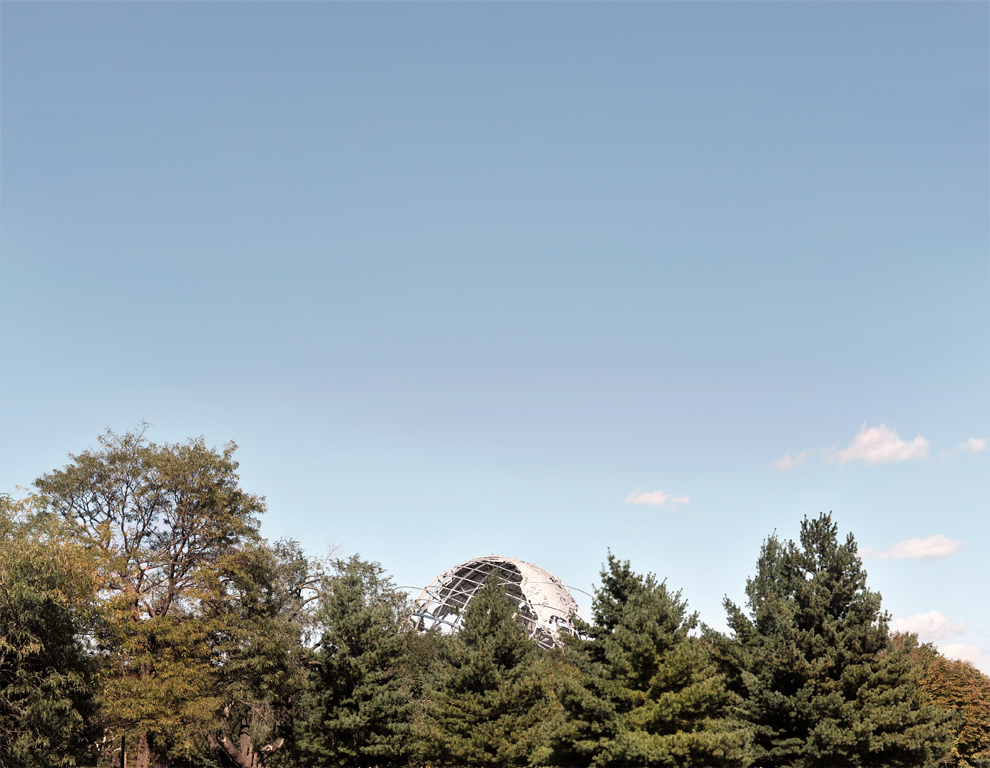 One of the consequences of living in a city as massive and historically rich as New York is that it's easy to feel a little overwhelmed at times. Which is why it's so nice when once a year Open House New York lifts back the curtain and opens up the inner workings of the city to the curious. At heart New York is a friendly place, and OHNY does a good job expressing that in a frantically popular weekend (so popular that the tour of the in-progress 2nd Avenue subway tunnel filled up near instantaneously) . A thoroughly pleasing free weekend began with a trolley tour of the remaining structures from the 1964 Word's Fair in Flushing, Queens. Where we found out about Robert Moses' last folly and that there is such a thing as an urban park ranger, and they are in fact very nice.
The next stop was a tour of the digester eggs at the Newtown Creek Wastewater Plant in Brooklyn. The iconic cathedral to infrastructure that processes 310 million gallons of wastewater generated by approximately 1 million city residents. Converting solid waste into a sludge mix (a substance which after extensive churning leaves the digesters in what could commonly be compared to the consistency of a hearty marinara sauce – or so we were told), and is then loaded on to a steady stream of sludge boats that head to points north. The view from the silverly bulbous digester eggs (designed by Polshek Partnership) is one of the best in the city, eminently worth the mildly sulfurous price of admission.
The eggs are best described from a 2008 post by the Times:
What goes on inside the digesters is slightly more prosaic, but vital to processing millions of gallons of waste water every day. Sludge, which is removed from sewage, is broken down within the digesters into more stable materials: water, carbon dioxide, methane gas and digested sludge, which can be formed into dry cakes and then, after additional processing, used as fertilizer. The shape of the egg helps concentrate grit in the bottom of the tank and gas concentrations at the top. Each egg holds three million gallons of sludge. Four began operating May 23. The rest should be in service by the end of the year.
Our last trip was a historic walking tour of the lower Manhattan waterfront, which was surprising and mildly disappointing in that it was neither historic nor even all that interesting. Lessons learned for the next year.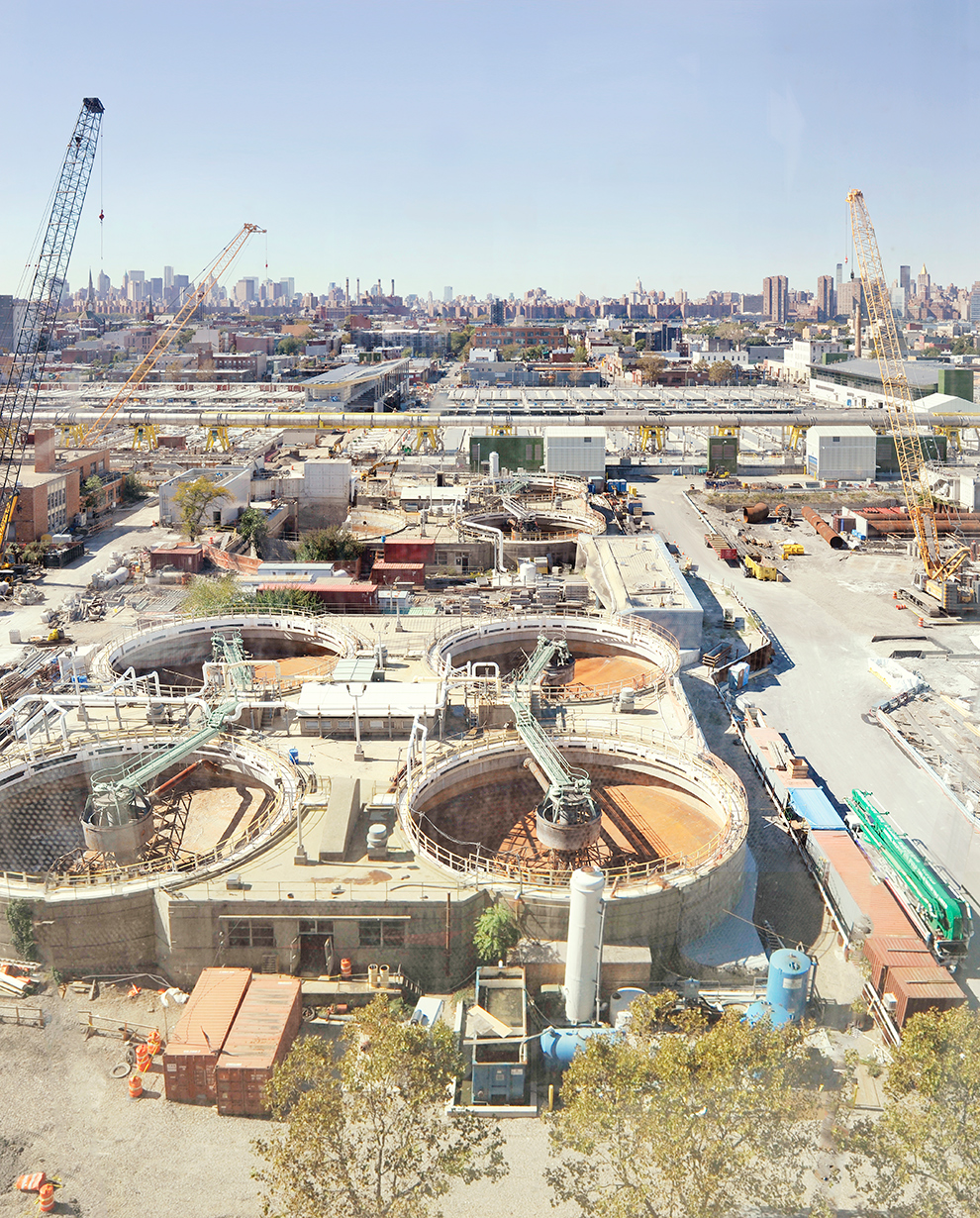 From the top of the southern digester egg
reply