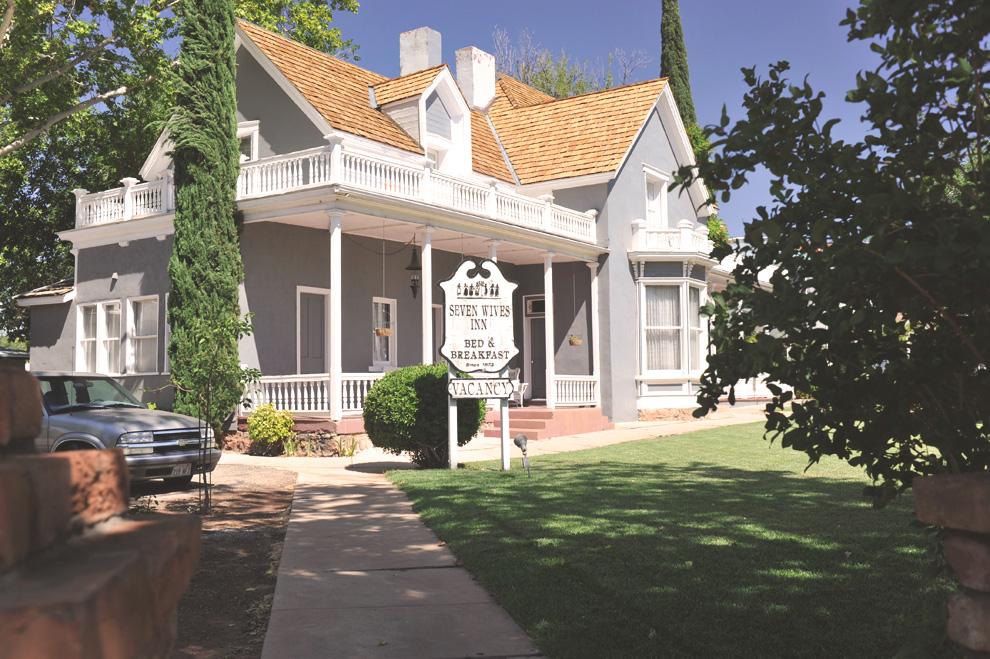 "In ordinary times … the center always wins. Its power grows with time, and that can't be reversed"
Thomas Pynchon, Gravitys Rainbow
A slight deviation before I get to the Spiral Jetty. Any discussion of centeredness, the confluence of the natural and man-made, authority and entropy in Utah deserves a tangent into the realm of historically utopic Mormon Town Planning, which eventually everyone just called Standard Utah Town Planning.
Here's a quick primer on Mormon urban planning in Salt Lake City and Utah in general (and this holds true from dusty one-blinking-light towns with generous cow to person ratios, to the shining Olympics-courting metropolises), streets don't have names like "Crystal Cove Road" or "Misty Meadows Way," no, here every road is a cryptic combination of number and cardinal directions. For instance, the Super 8 Motel Salt Lake City (excellent wifi by the way) is located at 616 W 200 South. In other words, after decoding, W 200 South is a location that is two blocks South and West of the central Salt Lake Temple of the Latter Day Saints.
Before cities were wrapped around a central commercial core, a common spiritual core bound the city together. The steeple, stretching to heaven, was the literal and spiritual focus of the town. Here, in Utah, the physical layout of the urban grid is still a manifest of the spiritual hierarchy and priorities of the community. In the City of Zion, the first order of Heavenly business is the consecration of a Mormon Temple at the city center. All street names defer to the center and subordinate their own individual identity for what is in essence a mileage marker to salvation. You could probably make a pretty convincing argument that here in Utah a singularly unique situation arose where urban planning occurred post-Industrial Revolution and allowed church and industrial core to mature in parallel. In other words, the business of Utah is the church.
I was concerned how this street-naming system could adapt around unavoidable natural barriers such as rivers or mountains and whether the town fathers had to throw in a winding "Joseph Smith Drive" that would have the freedom to snake around a stream or run parallel to the Wasatch foothills. There are in fact diagonal streets that cut through the rectilinear urban grid in situations that demand unorthogonal solutions, but these streets are appropriately enough simply named "Diagonal Street" or some other such functionally innocuous sounding name. In a city of Salt Lake's size, there are multiple temples, so there's also of course the issue of how, when you've crossed the threshold into the territory of a new Temple, someone knows which E 200 S you're referring to – is that in relation to Temple A or Temple B. It is still unclear to me how this works, but one has to assume they've addressed this point as mass confusion is not ensuing.
The result of being in towns like this is twofold, on one hand it is extremely convenient (assuming you're a Mormon – Utah is 62.5 percent LDS – so you probably are) to find and locate yourself in relation to a temple. This grounding must also be comforting on some level. Utah Mormons grew from exile, having been banished from Ohio and Illinois, they found their Zion in the desert and must still find peace knowing that a Temple is always an easily navigable route away. While on the other hand, it also feels like a somewhat grim, insidious and not-so-subtle means to reinforce the binds that the church exerts over the city, which you're constantly reminded of while driving through any neighborhood, reading a map, asking directions, etc. Somebody out there has probably done an interesting study of whether there is a higher concentration of crime in block E 1500 S versus E 200 S.
Like all artists, the Mormons took the natural, the desert, and made it their art. And in so doing, the land became an integral part of their history and belief system. From the hardships of the desert came the notion of "Deseret," whose meaning states that the welfare of the community holds primacy over that of the individual. Thus they were able to endure the harsh desert, and by what looks like to all accounts, prosper. The departure from Illinois became less a banishment and more a self-imposed exile. Where their desert Zion offered both a freedom to escape what they saw as religious and social persecution, and also as a natural barrier preventing outside interference and encouraging notions of self-sufficiency through isolation.
reply