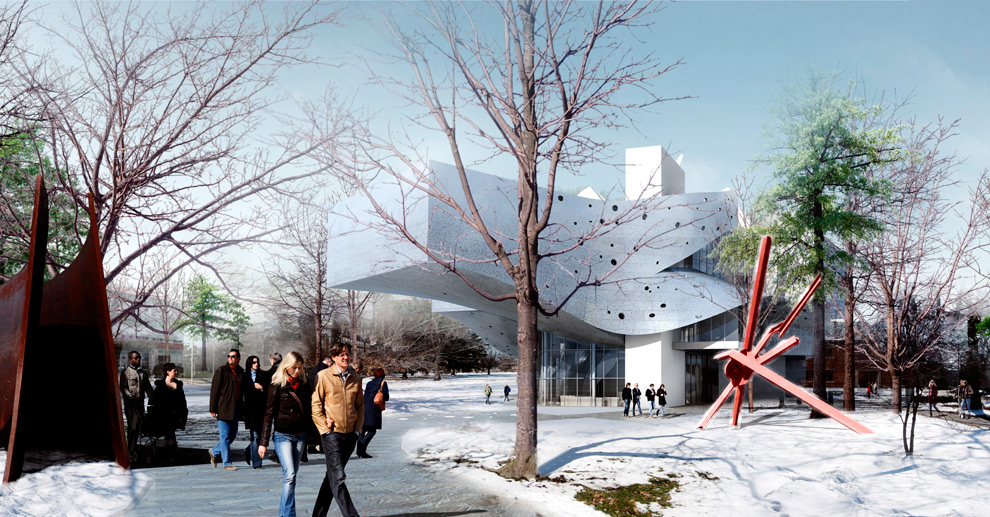 image credit: piratedesign and Randall Stout Architects.
I was the part of the design team for this invited competition project and represented Randall Stout Architects among competitors Zaha Hadid Architects, Morphosis and Coop Himmelb[l]au. The museum, on the Michigan State University campus, will become the new location for the Broad art collection and will mark the northern entry point of the campus as the college's most iconic building. I worked closely with the principal-in-charge Randall Stout to manifest the design ideas into physical form, and led a group of four designers.
The building design respects the site and campus history by providing a place of solace, a clearing in the woods, in recognition of a campus ground plane surrounded by wilderness. This project sets out to define a new sense of place by giving over the ground plane to gardens, art and community gathering and events spaces. The building touches the ground in a minimal manner and reads as an extension of the sculpture garden. The site becomes a permeable space allowing accessibility through the building for students and visitors as the building forms hover above the tree canopies.
The building forms are influenced by the scientific principles of emergence, which recognizes the ability of individual cells to respond to stimuli and influence the behavior of the whole organism. Here, the relationship between the functional gallery boxes and celebratory public spaces becomes the agent of form, resulting in a new museum language that yields a seamless convergence between domains of art and community. It expresses the needs of artist and curator as fluently as the iconic presence of a cultural arts center for the community.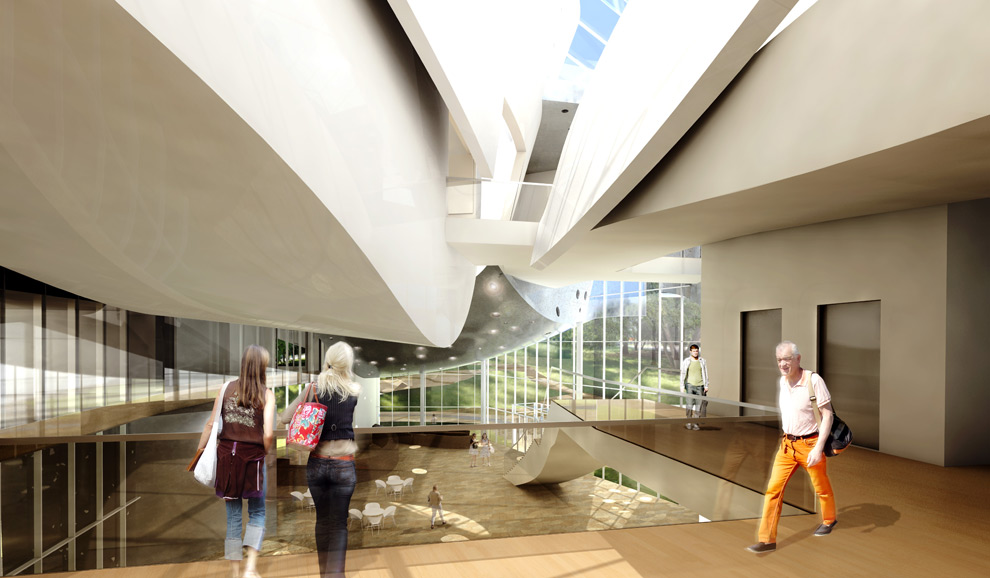 renderings by the inimitable Piratedesign.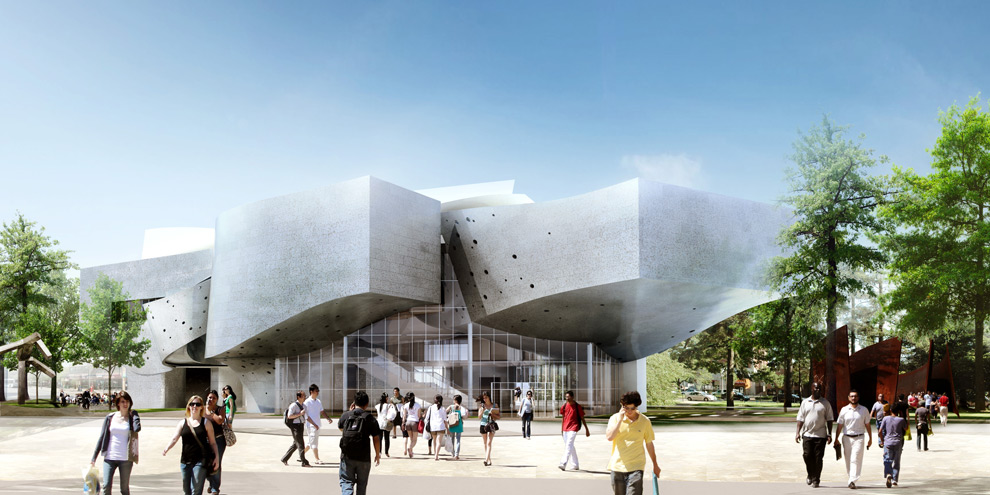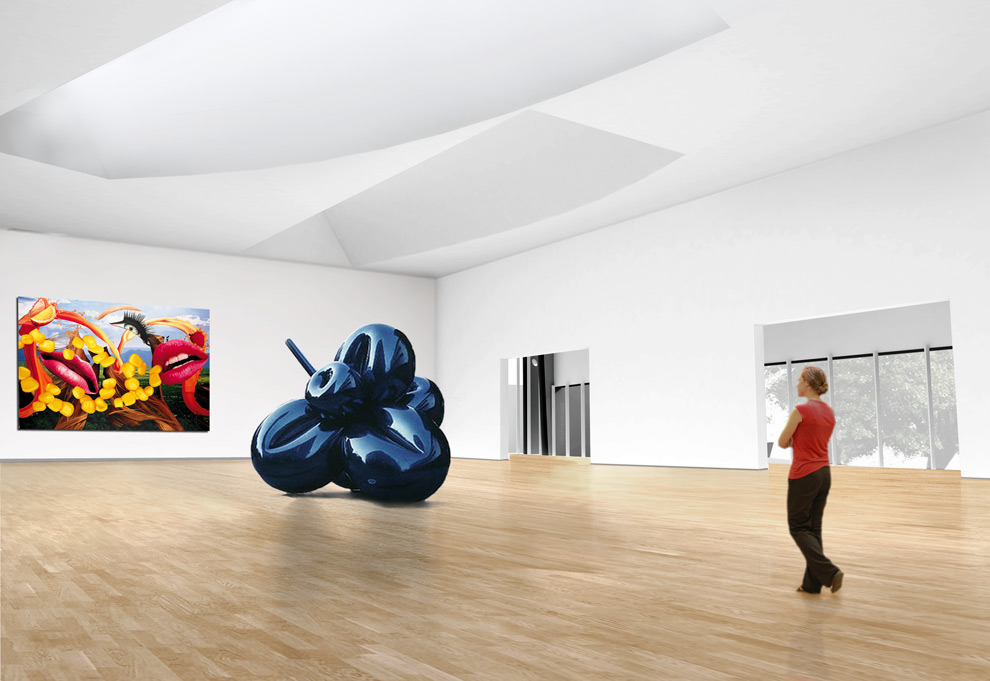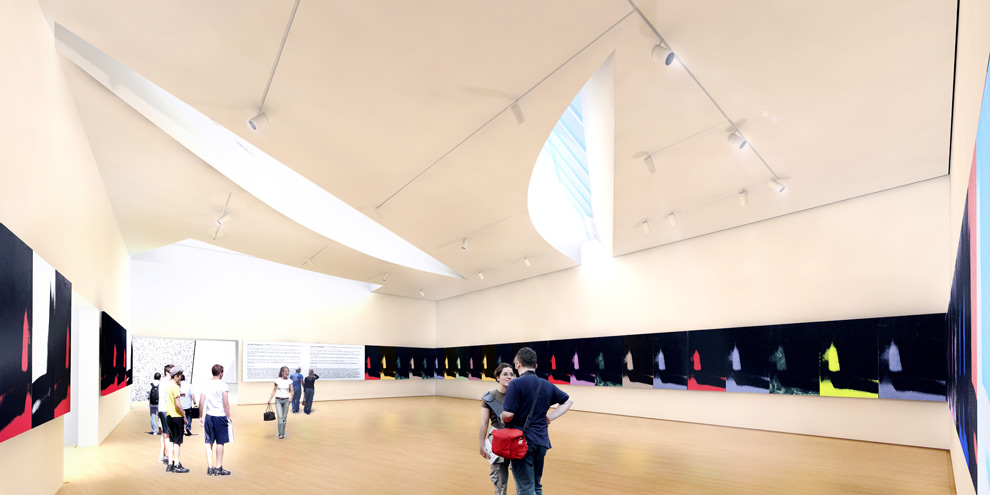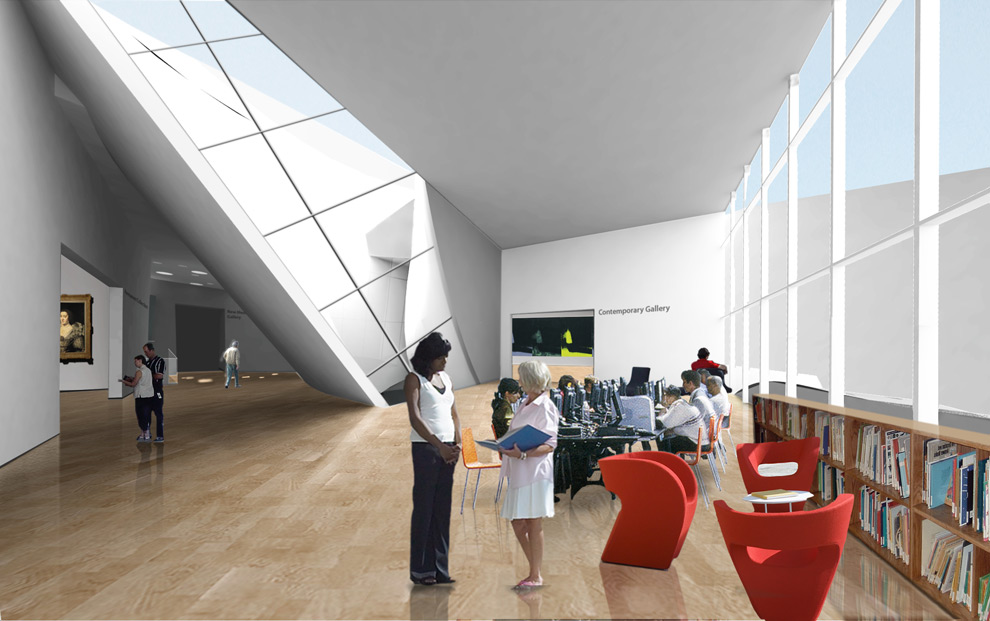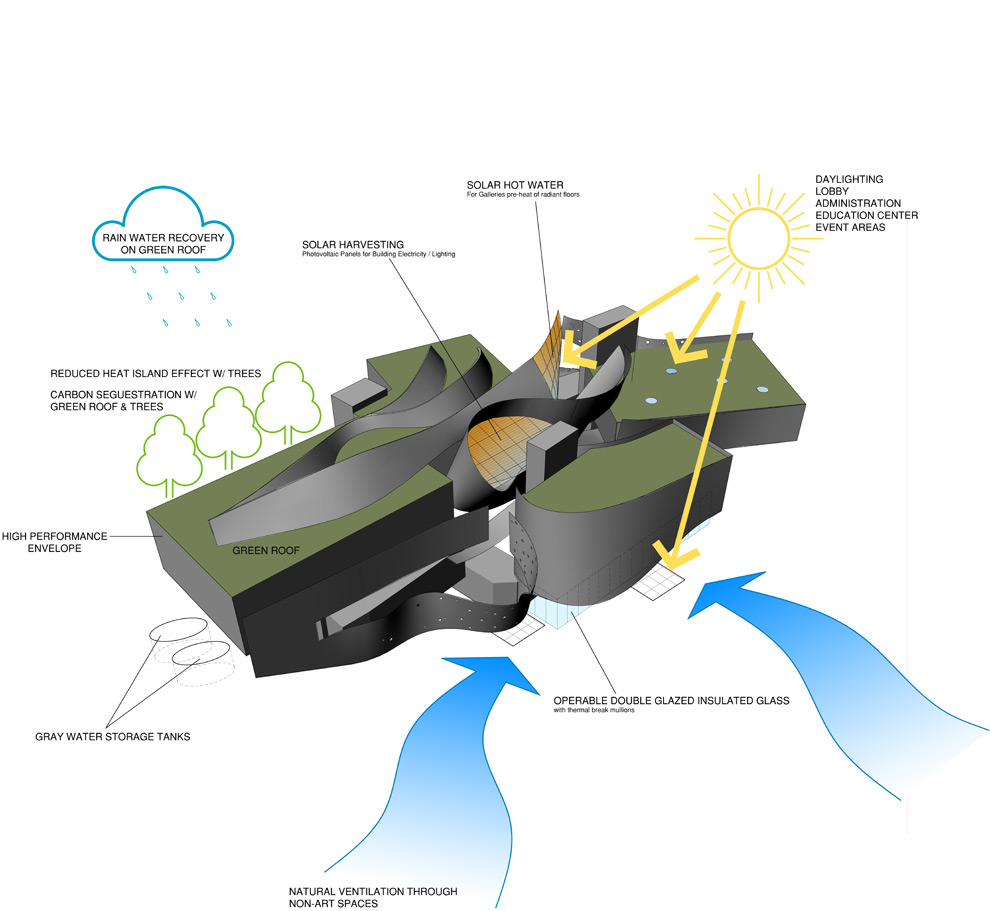 reply