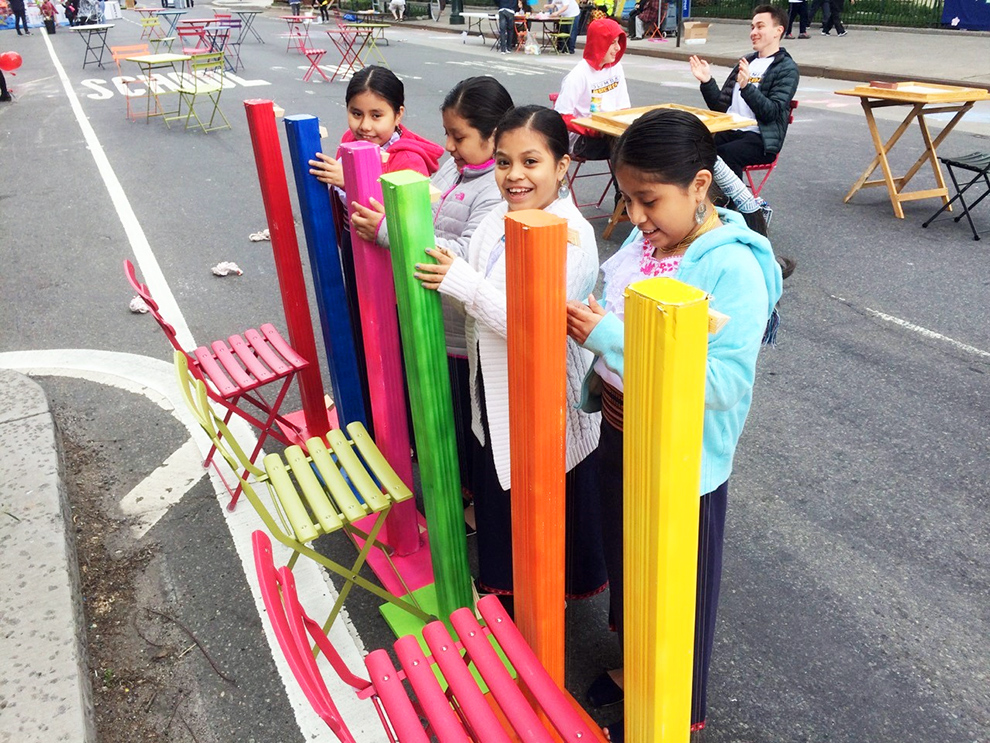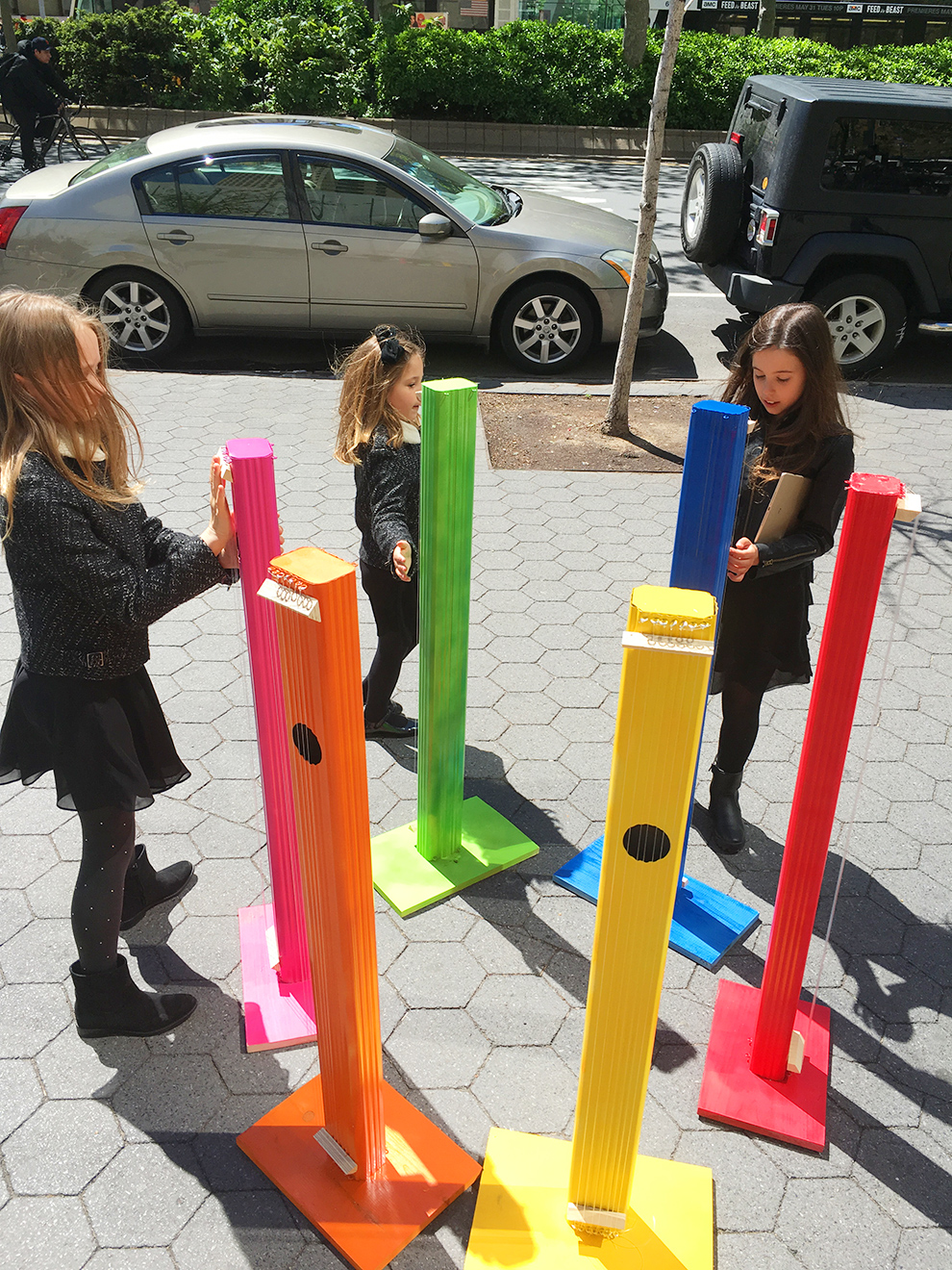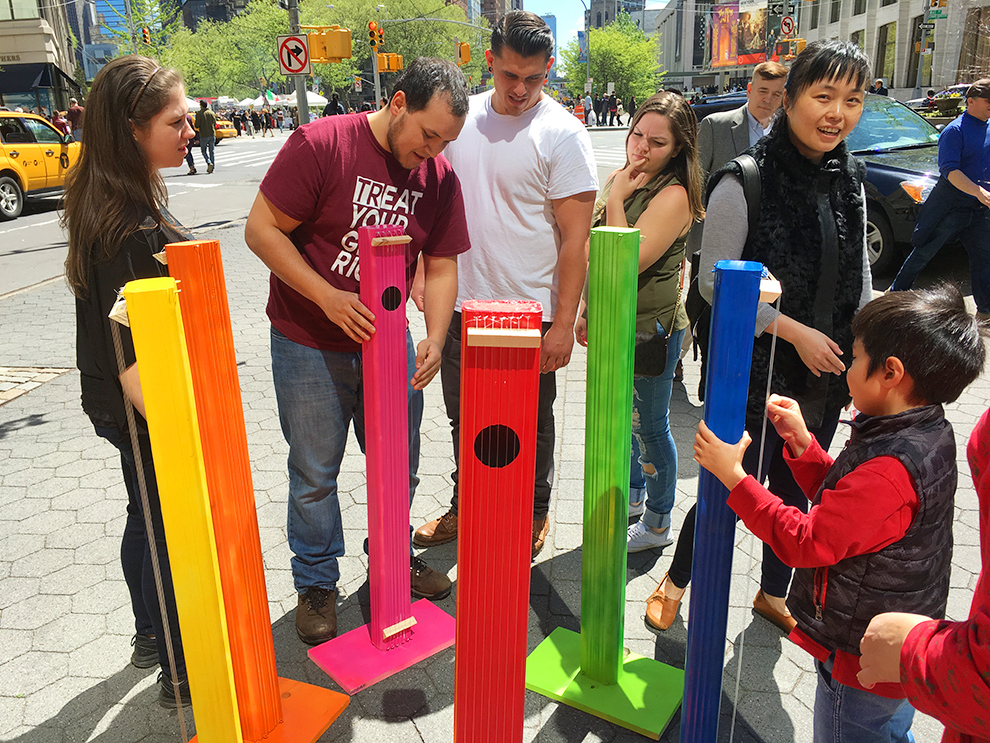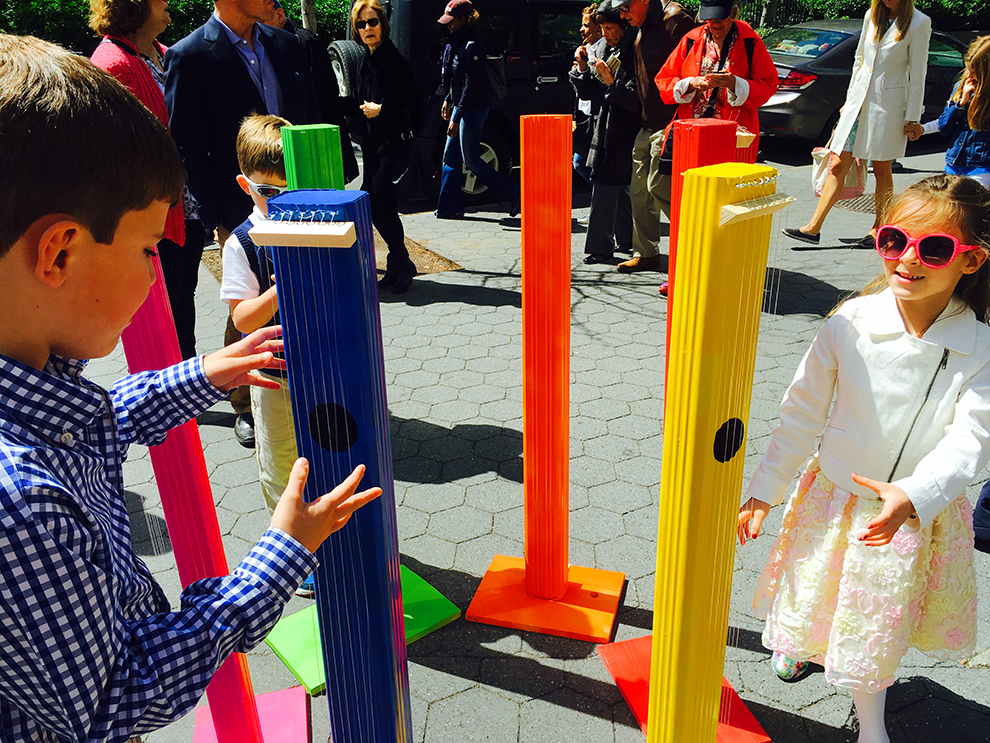 Final work from the class last year, the product of a collaboration between the Parks Department, The Columbus Amsterdam BID, and Lincoln Square. These modular, mobile, interactive wind harps were installed across the street from Lincoln Center and later during the 106th Street Family Days. The colorful wind harps were made from off-the-shelf roofing material and each produced a distinct tone when ambient wind from the street funneled down the Broadway/Amsterdam Junction passed through the apertures and reverberated through the hollow column, plucking the various string widths and producing sound of various, distinct pitch. The concept was adapted from the design of Aeolian Harps – passive wind instrument which many people "find alludes to higher realms". These also worked as improvisational instruments, that could be played on the street by passersby. The bright colors created a welcoming sight which invited participation and the strings made the foreign-seeming objects instantly recognizable as a harp/guitar like stringed instrument.
One Response to "Hacking the Urban Experience – Student Work"
Anne Owen Says:
June 6th, 2017 at 5:27 am

Wonderful! Where can I find the plans to make these?
reply