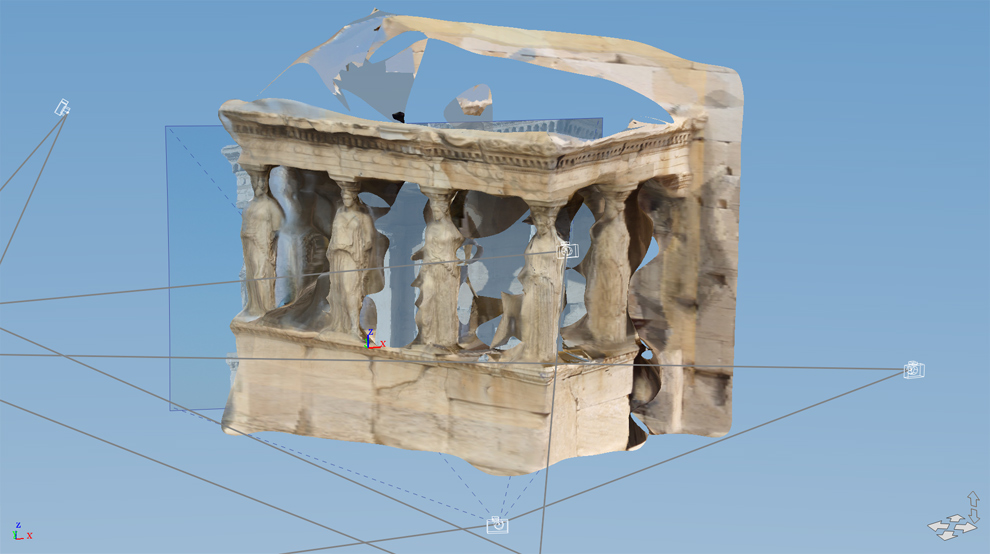 3D model of the Caryatids at the Temple of Erechtheion, constructed from flickr images and Autodesk's 123D Catch. A little buggy, but close enough.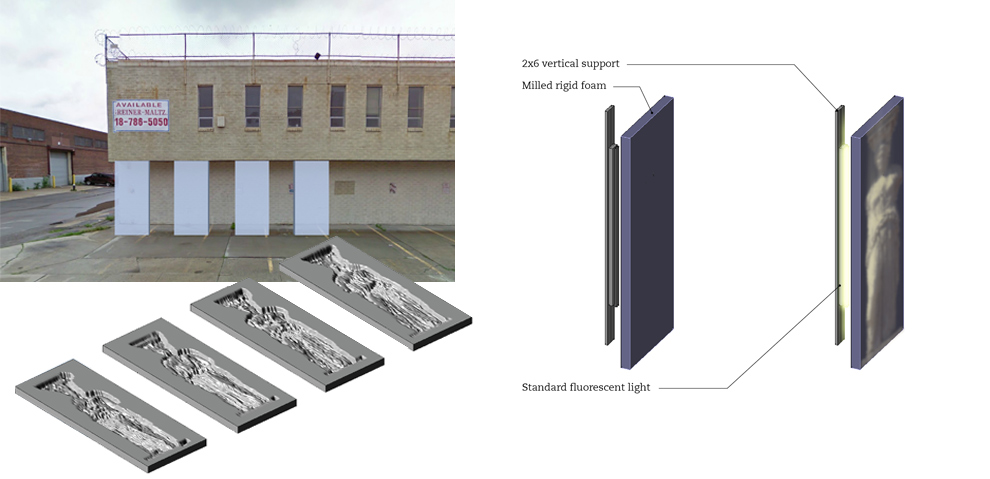 Sited at the corner of India and West St. in Greenpoint, the project situates itself as a gateway, a ceremonial entrance to Pier 11 and the East River Ferry. The four Caryatid models are milled out of standard Dow rigid foam insulation.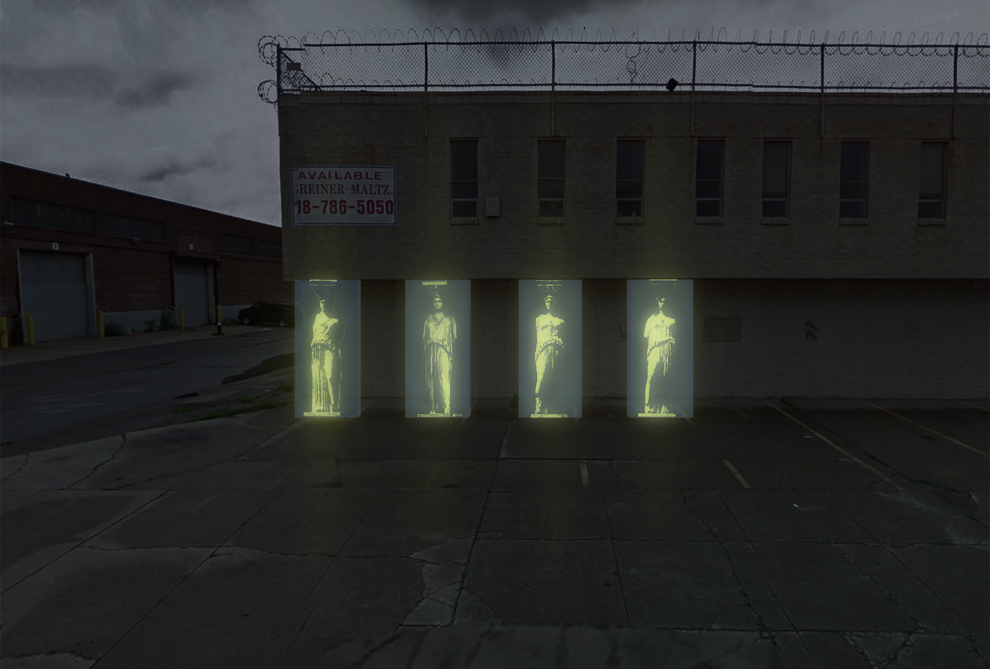 Activating the fluorescent lights allows wattage to bleed through where the foam material is thinnest, illuminating the ghostly forms of four of the maidens. The four foam panels match the rhythm of the warehouse windows above and reveal themselves as non-loadbearing elements, while still taking the expected position of structural elements – placed under the building's overhang. Here light takes on volumetric properties, giving life to the caryatids and briefly rendering them in an effervescent glow that contrasts with their current Hellenistic confinement, hewn from Grecian stone and forever supporting the Porch's entablature above.
Projected budget: $415
reply