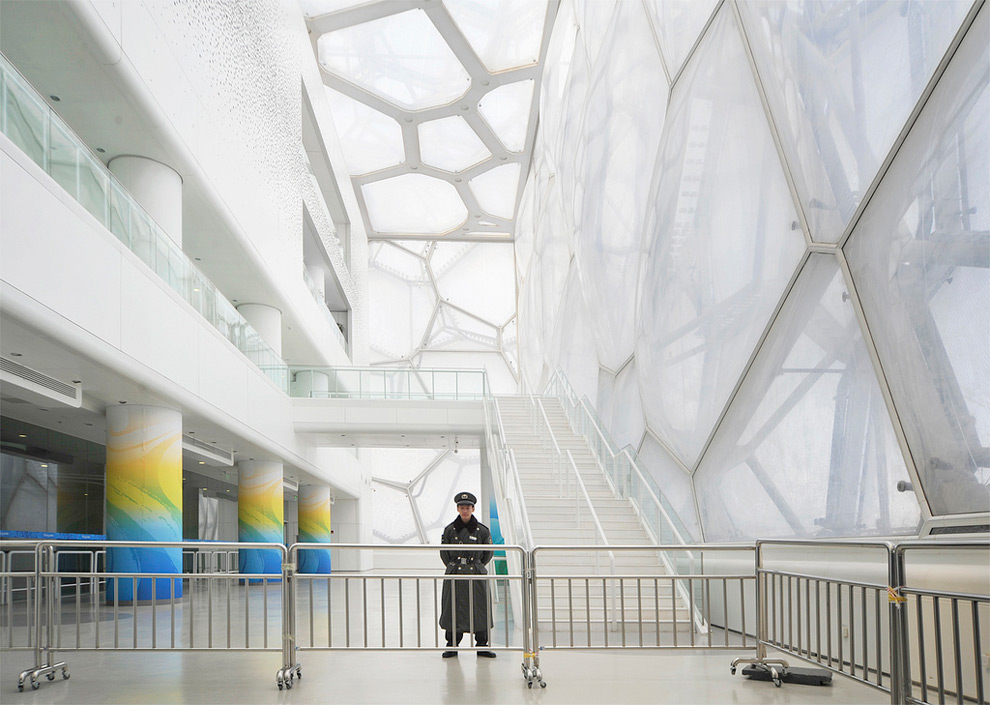 Post-Olympics, these signature, totally specific buildings sit vacant. Both the Bird's Nest and the Watercube have already been reappropriated as museum spaces. Tourists can pay admission then be carefully herded through spaces we saw on television – the field of the National Stadium and the pool where Michael Phelps won gold.
See more images from Tokyo and Beijing at my flickr page.
edit: thanks to John Hill at Daily Dose of Architecture for making this image Daily Dose #299.
reply