Since its creation as a defensive fortification during the war of 1812, Castle Clinton has undergone a series of reinventions. While the inner activities have changed, the solid masonry walls have withstood, providing a blank slate – or bowl – for new programmatic activities, from an immigration processing station to an aquarium to its latest iteration as a performance space for lower Manhattan and the centerpiece of a renovated Battery Park.
The challenge became how to maintain the ring shaped exterior walls, while creating a welcoming and inviting space for artistic expression. To both emphasize the existing historic walls and the new intervention, the differences between the two were played for maximum effect – avoiding any attempts at a formal or historic similarly. In stark contrast, each could maintain their individual sense of integrity: new vs. old, light vs. heavy, closed vs. open, solid  construction vs. modern building techniques all became overriding principles. In addition, because the intervention is without enclosed volume, the relationship between sharp-inside and curved-outside corners were emphasized. Thomas Phifer was the studio critic for this project.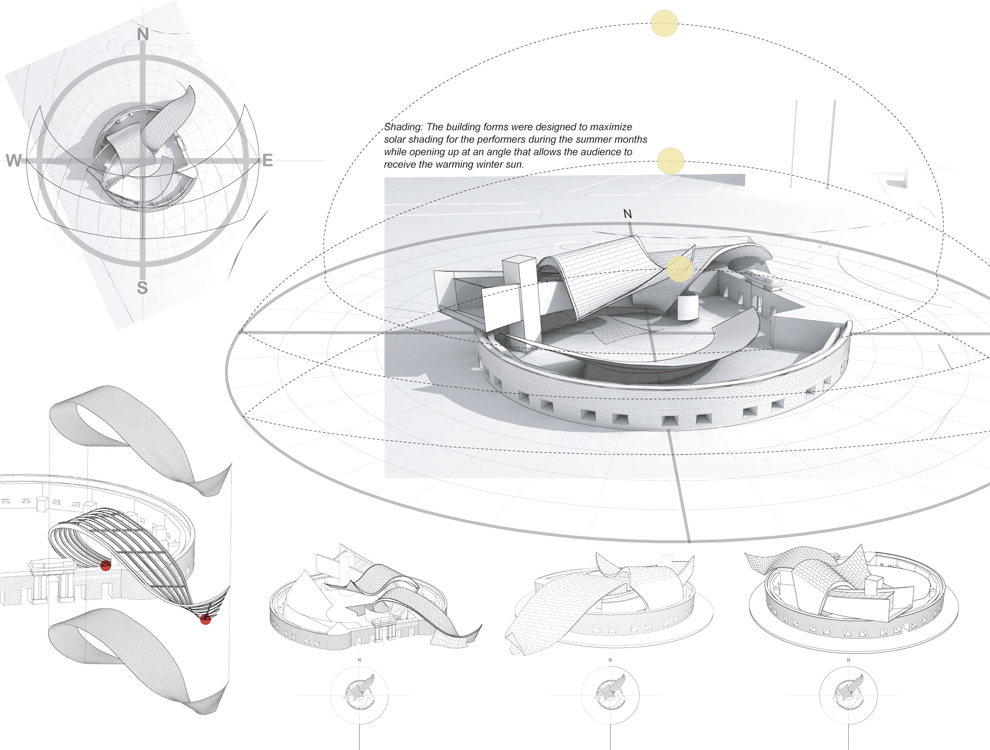 One Response to "castle clinton performance space // 2005"
Veronika Says:
April 7th, 2014 at 12:51 am

I am currently working on my 3rd year architecture project and battery park is also my site. Castle Clinton plays a minor role in my project but it is an important aspect to the project. I am assuming the castle has a basement and using it to connect the monument to the architectural proposal. I thought your layout was very clear and I enjoyed reading about your project!
reply